Spain squad's visit to the Western Wall ends in chaos
Julen Lopetegui and the Spain squad took advantage of their World Cup qualification to see the sights in Jerusalem, but it did not go smoothly.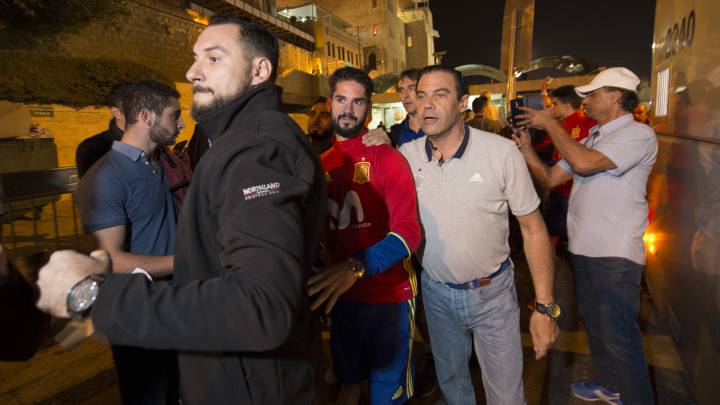 The Spanish national team's attempts to see the touristic sights in Jerusalem did not go well. La Roja are in the historic city ahead of their final World Cup qualifier, against Israel on Monday night.
As Spain have already sealed qualification for Russia 2018, Julen Lopetegui and his players went to visit the Western Wall after dinner, arriving at 22:15 local time.
The Western Wall, a 2000-year-old wall on the side of the Temple Mount, is the holiest place where Jewish people are permitted to pray.
Spain squad face crowds at Western Wall
What started as tourism ended as nervousness. The players went up a building situated in front of the wall, in order to contemplate and take pictures. There were no initial problems, but when the crowds of people present realise that they were in illustrious company, the situation became more complicated.
Members of the public rushed to take pictures with the Spanish players, which resulted in tension with the security personel. The players were pushed around in the crowd, but were able to return to the team bus without serious problems.
Distraction ahead of Israel qualifier
The visit lasted for longer than was originally planned (they left the Western Wall at 23:15 local time), and served as an unwanted distraction for La Seleccion after a long journey on Saturday and a morning in which they did not leave the hotel.