Tabárez plays down Luis Suárez cyst injury: "He's ready to play"
The Uruguay coach told reporters that the Barcelona striker's knee problems are not serious. "If it was serious, he would have already undergone surgery".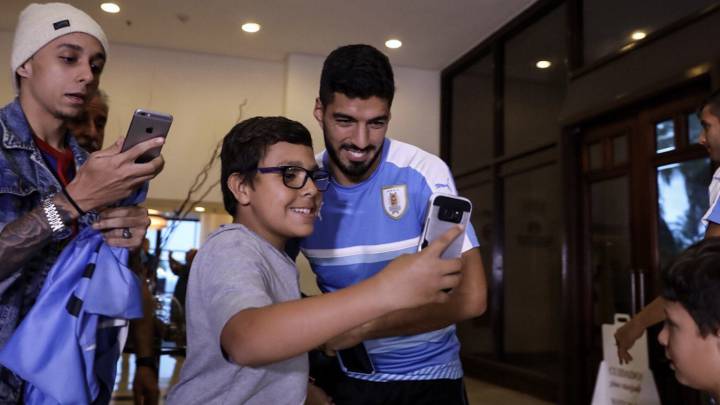 Luis Suárez's fitness while he has been on international duty with Uruguay is one of the chief concerns of Barcelona's technical staff during the past few days but according to national team coach Óscar Tabárez, the striker will start tonight's final 2018 World Cup qualifier against Bolivia - even though the team is practically assured of its place in Russia next year. A draw tonight would see the team go though.
Luis Suárez facing surgery to have cyst drained
Suárez was taken off on 90 minutes in last week's 0-0 draw with Venezuela with discomfort to his right knee. He is reported to have a ganglion cyst in his right knee and is expected to have it drained during the next break in competition in early November.
"If his condition was serious, those in charge at Barça would have already requested that he is operated on. He's ready to play. Luis never gives in. I've lost count of the times he has scored just when he was about to be taken off", Tabárez told reporters in his pre-match press conference.
Suárez could be sidelined for three weeks

If Barcelona go ahead with the operation to drain Suárez's cyst next month, the player could be out of action for three weeks, meaning he would miss LaLiga games against Leganés, Valencia, Celta as well as the Champions League meeting with Juventus and Copa del Rey tie against Murcia.