Keylor returns to Real Madrid with an injury to his leg
According to the Costa Rican federation, Navas suffered a muscular problem to his right leg and did not travel to Panama instead flying back to Madrid.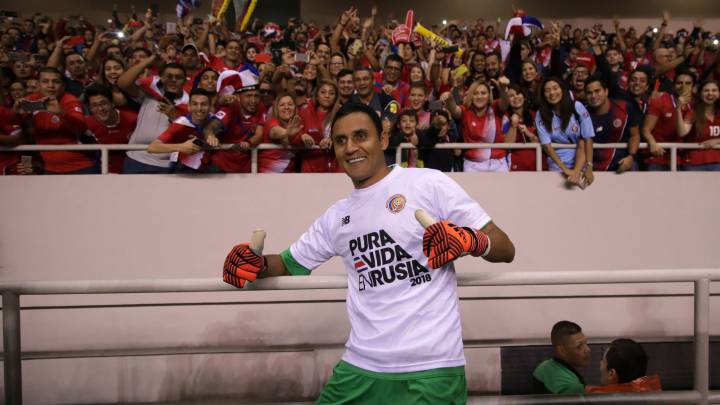 Keylor Navas has returned to Madrid to recover from an injury sustained with Costa Rica during World Cup qualifying. "I have a knock on my leg," Navas said before his team travelled to Panama having already qualified for the World Cup in Russia in 2018.
The undisclosed muscular injury is to his right leg and should take "about three days" to heal, according to the Costa Rican football federation. It means Zinedine Zidane should not have to sweat over the availability of his first choice keeper ahead of a Madrid derby against Getafe on Saturday in the suburbs of the capital.
"Keylor suffered a muscular complaint," said the federation. The slight knock sustained by his goalkeeper suits Zidane in a way as it means he has Navas back in Madrid where the club can manage his workload and recovery and he can rest for an extra few days opposed to playing in Panama on Wednesday before a long-haul flight back to Europe directly after the game.