Quique: "We'd like to be invited to the party at the weekends"
The Espanyol coach expressed his dissatisfaction with the number of Friday games his side have to play. "We don't want to be bridesmaids at Madrid and Barça's wedding."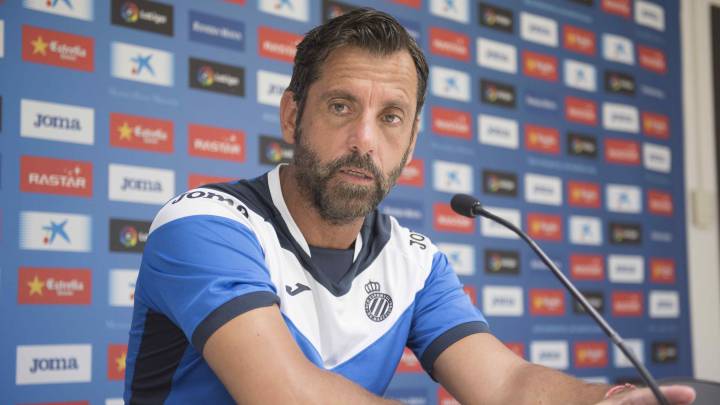 Quique Sánchez Flores has called on LaLiga to reconsider the fixture schedule after his Espanyol side were once again handed the unpopular Friday evening slot to host Levante in week eight of the competition.
Sánchez Flores: "People prefer Saturday and Sunday"
"It doesn't help," Sánchez Flores said during his pre-match press conference. "We won't complain and we respect these decisions made by people trying to protect football. We respect the decisions made by [LFP chief Javier] Tebas and the federation. But these situations have to be shared out in a better way. We play a lot of games on Friday and Monday and people prefer Saturday or Sunday. We'd like to be invited to the party at the weekends and not turn up like bridesmaids at Real Madrid and Barcelona's weddings."
It is a common theme in the league since the introduction of the Friday-Monday fixtures and the LFP has further angered clubs this season by imposing fines for low attendances, which reflect badly on the Spanish brand abroad when television cameras pick up rows of empty seats. Celta were the first side to fall foul of the new regulation in September.
"Long weekends don't favour anybody"
"I have a lot of respect for those who organize the league, and for those who control the television side of things. It's a difficult business. It means taking risks and people have to make decisions. They are trying to grow the sport and protect its interests. I understand that they are trying to do things to project the image of the game but such long weekends don't favour anybody and they don't favour the development of sides who always have to play on days that aren't the best for football," Sánchez concluded.