Zimbabwe will host the qualifier for the 2019 Cricket World Cup, which takes place from 30 May to 15 July 2019, the International Cricket Board (ICC) confirmed on Friday.
The top two teams of the qualifying tournament will join the World Cup hosts and the seven teams who have already qualified through their ranking in the ICC ODI Championship. Apart from tournament hosts England, the teams who have already qualified include: Australia, Bangladesh, India, New Zealand, Pakistan, South Africa and Sri Lanka.
Two remaining tickets
Among the 10 countries to participate in the qualifying tournament, scheduled to take place in March 2018, are West Indies, Afghanistan, Ireland and the hosts Zimbabwe - the four bottom-placed ODI nations.
Also, the top four World Cricket League Championship teams and the two World Cricket League Division 2 teams will participate in the qualifying tournament. Holland and Papua New Guinea have already secured their spot in the qualifier as part of the four top teams of the World Cricket League Championship.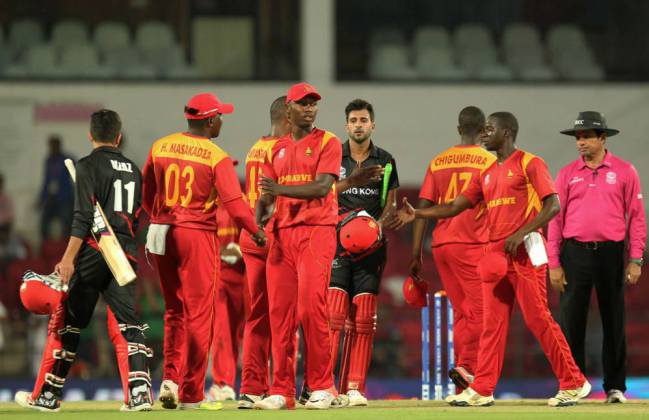 Unexpected hosts
Originally, Bangladesh were scheduled to host the qualifying tournament. However, since they gained direct entry by finishing in the top eight of the ICC ODI rankings, Zimbabwe was considered. During the previous month, the ICC inspected and approved the five venues that will host the qualifiers.
According to Espncricinfo, it is understood that alongside the two regular international venues – Harare Sports Club and Queens Sports Club – grounds at Takashinga, Bulawayo and Kwe-Kwe will also host matches. The ICC's decision will boost cricket in Zimbabwe, since the country has been trying to resurrect the sport during the last years.