Monchi's sole objective in January is Real Madrid's Nacho
It is not the first time the Italian club has gone in for Nacho and there has also been interest from England and Europe for the player.
Nacho is an important part of Zinedine Zidane's squad but because the defender from Alcalá de Henares is enjoying fewer opportunities than he might like, many European clubs are alert to his situation. The utility man has not renewed at the club since 2013 and is out of contract in 2020 when many of his teammates are being tied to long term deals.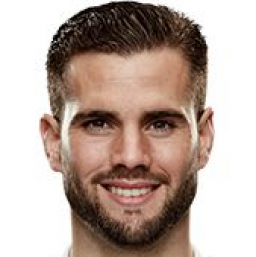 According to the website Calciomercato.it, Roma's sporting director, Monchi will go all out in January to sign the versatile 27-year-old. The former Sevilla director of football considers Nacho to be a vital piece of the puzzle in order to make sure the Italian side compete for titles.
It is not the first time the Italian side have been linked with Nacho. During the summer of 2016, rumours swirled around the Bernabéu that the defender was sought after but time and time again, Real Madrid closed the doors. There were also German and English clubs interested in a player who can play in a multitude of positions and is always ready when called upon by Zidane.