Otamendi talks Guardiola obsessions and Messi importance
Nicolás Otamendi spoke about Pep Guardiola's need for the players to eat together and learn English and also highlighted the value of Messi to a believing Argentina.
After Manchester City's impressive win over Napoli in the Champions League on Tuesday evening, their defender Nicolás Otamendi spoke with Argentine station Fox Sport Radio. The player was asked about both club and country and he revealed some interesting factors to the unity of the dressing room under Pep Guardiola.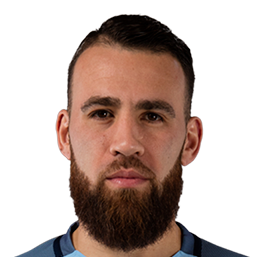 Eating and learning English: Guardiola guidelines
"After matches it is obligatory that we all eat together," stated the 29-year old. "Nutrition and rest are important because we are constantly playing.  Pep is rather demanding when it comes to diet and also in relation to us learning English, as the meetings we have are in this language. In December I have an exam," revealed Otamendi, who arrived at City in 2015, a year before Guardiola.
"Pep leaves no stone unturned so that when we arrive on matchday everything is perfect. This helps the team function smoothly. He is always on top of things, not only about football, but he'll also ask about your family and other things. And when it's time to focus on the game, everything else is put to one side.    
Messi means anything is possible
Speaking about the Argentine national side, Otamendi praised teammate Lionel Messi and felt that there was plenty room for improvement from the Albiceleste.
"With our number 10 [Messi] on our side we can always believe. We have some high quality players in the national team, those that are idols in their own clubs. More time working together and with more games we can find a philosophy, a way of playing, to be at our absolute best for the World Cup:"