Everton 1-2 Lyon Europa League 2017/18 Group E: match report, goals, action
Everton drew level in the second half through Ashley Williams after conceding in the opening five but they lost in the end thanks to Traore magic.Champions League draw 2018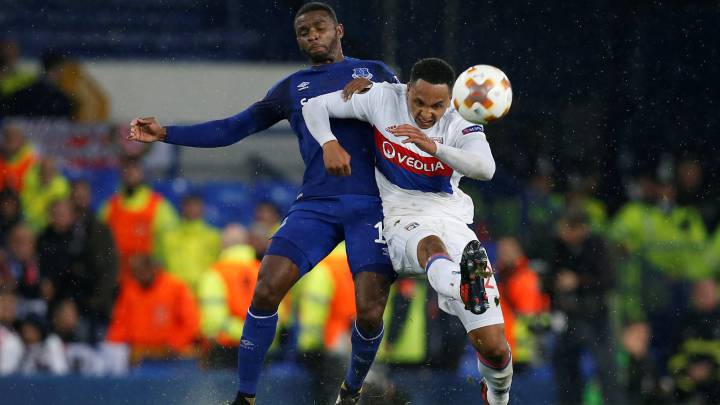 Everton 2-1 Lyon: match report
Ronald Koeman needed a response from his Everton players as they gear up for a huge weekend in the Premier League when they play Arsenal on Sunday. He got just that and while they didn't get the result to match, it is something build on for a team devoid of personality since a massive outley in the summer.
The three biggest signings of the summer didn't start with Wayne Rooney not even making the squad. Meanwhile, Sandro and Sigurdsson have to suffice with a place on the bench.
It looked like the under-fire manager had gotten his team selection wrong when a Memphis Depay pass found Fernando Marcal inside the box and the left-back got a toe to it before being cleaned out of it by a late and clumsy Mason Holgate tackle.
Nabil Fekir, the Lyon captain stepped up and sent the penalty out of Pickford's reach with just six minutes on the clock. Toffee fans sat dejected as they faced the prospect of another 84 minutes of humiliation.
Everton, however, continued to battle as the rain fell at Goodison and while they threatened, they also look exceedingly open at the back. They also had to resort to long distance shots as their inability to get creative in the final third was hurting them yet again.
A change at half-time sprung Everton to life though. Ademola Lookman came on for Davy Klaassen and the Toffees gave the visitors plenty to chew on in the opening exchanges. As they pushed for the equaliser, Ashley Williams scuffled with a host of Lyon players after pushing keeper Anthony Lopes as he grabbed the ball.
The fight nearly broke into the stands and fans even got involved with one excited spectator throwing a punch with a child in his hands.
Williams and Traore ended up being booked for the scuffle and just three minutes laters, Williams was wheeling away to the same section of the crowd celebrating a lovely header from a set-piece, perfectly delivered by substitute and €50 million man, Gylfi Sigurdsson.
After grabbing the elusive equaliser, Everton figured they might as well use the momentuam and grab a winner. It was Lyon who would snatch that momentum from the home side when Gnaly Cornet crossed low to Bertrand Traore, who flicked the ball past Jordan Pickford.
Everton huffed and puffed but they had exerted all of their energy and used up all of their luck in search of the equaliser. As the game wore on, they had chances but Lyon actually looked more like grabbing a third on the break,
The fighting between Williams and a select few Lyon players continued at the final whistle but when the shouting and roaring ends, Everton have to accept the fact that they lost another game, at home, with their manager's job on the line and with elimination from the Europa League staring them in the face.
Everton v Olympique Lyon: latest news live online
90'+5'   Game over! Koeman and Everton lose but they put up a massive fight in this one.
90'+5'   Last chance saloon is get ready to shut its doors on Everton. And Lyon are winning corners. 
90'+4'   Cornet with lovely control and then a shot. Pickford equal to it. But Lyon win a throw.
90'+2'   Sandro with a cross/shot and Williams meets it with his foot. It goes wide, he wants a corner but he doesn't get it.
89'   Game over after a delay. Cuco Martina and Sandro get confused, Sandro eventually gets it and loses it and traore is lurking again but Keane puts it out for a corner.
87'   Pickford saves from Ferri and starts a counter. So close as Calvert-Lewin tries to get to it before Lopes. The keeper stays down and play stops. Everton have done everything bar score!
86'   Everton go close. A game if pinball in the box they have no pinball wizards to slot it home in the end! 
85'   A string of corners!
84'   Everton go close again. Calvert-Lewin forces a save out of Lopes. Then Davies can't get a shot away with the follow-up. 
80'   Traore wants more! He nearly has it too as he bamboozles Michael Keane and curls over. 
77'   Lookman curls way over the bar. Holgate wants a penalty for a handball but fairly obvious that Marcal caught it in the chest. He stays down and looks winded.
75' Cornet down the right and he gets a cross in. Traore with a flick and it catches Pickford out! All of Everton's hard work undone.
74'   corner delivered and it's headed over! Everton pushing for a winner.
73'   Another lethal delivery in and it beats everyone, bounces off the post and then up and away with the help of a Lyon defender. 
71' Maolida replaced by Cornet.
70' Ashley Williams buries the header! Lucky to be on the field but he makes no mistake for that one.
69'   Another foul. This time it was Vlasic who was fouled! 
68' Sandro replaces Miralles.
67'   It was out by the hoardings and a fan threw a punch at one of the Lyon players and then grabbed his arm. All there on video for UEFA to assess. There'll likely be suspensions for that.
65'   Completely Williams fault as Lopes grabs the ball and Williams runs into his midsection while he's in the air. Unneccesary for the rest to get involved but Williams ignited it.
64'   Holgate another cross. But it's blocked this time. Corner. Williams and Lopes getting into it now as he the collide as the ball goes out. Then Depay gets involved. As does Miralles and a few others. Looked like Williams threw a punch there? Unclear as to what happened. Referee is booking Traore and Williams. 
62'   Holgate with a cross but the ball had gone over the line for a throw before that! Miralles collides with Lopes as the two go for the ball. Lopes not happy.
60' Fekir replaced by Ferri.
59'   Everton continue to psh forward in search of the goal. Lyon going further back too. A Marcal clearance, or pass, down the line is to nobody and Everton back up the field again!
56' Schneiderlin replaced by Sigurdsson.
56'   Schneiderlin is finished. Looks like the top of his knee. Either way, he limps off. 
55' Lookman chops Fekir down on the break. Michael Keane the one who gave a dreadful pass and left Lookman with ground to make up with Lyon on the break.
52'   Maolida takes advantage of a Keane slip and breaks free. He is caught and loses the bally very tamely. That was poot. Everton wide open at the back now as they push for an equaliser. Maloida again put through but he shoots at Pickford, with an assist from Schneiderlin.
51'   Ball in from Holgate. Perfectly lined up for a chilena but Miralles decides not to. 
50'   Everton win a free. A schmozzle out on the left. Miralles bundled Tete over and Davies kicked him in the head. 
49'   Depay in behind but Pickford out a mile away from his goal and clears. throw to Lyon. Another hectic start here. 
47'   Diakhaby down now and looks to be in trouble. He competed in the air with Calvert-Lewin and didn't get hit but came down on his foot complaining. 
46'   And Lookman stikes from the resulting throw. Lopes saves. Dangerous from Everton. It was Calvert-Lewin who headed the ball into his path.
46'   Excellent start. Holgate zips a cross into the dangerzone. Lopes forced to palm it away. 
46'   We are underway for the second half.
45' Lookman replacing Klaassen at half-time for Everton.
HT! Everton started slowly and have slowly grown into this one. The look susceptible on the break but they are trying almost everything to get back into this one!
45'   Traore goes really, really close as he takes on Cuco, beats him, and curls it beyond the far post. Pickford was lost for that one.
44'   Vlasic to Klaassen and he finds Davies but he fails to control it and the chance goes begging.
43'   Everton win it back and start to rebuild.
42'   Depay through and he shoots with his right but it's tame and Pickford gets behind it and saves.
41'   This is an excellent game so far! back and forth and the Goodison faithful are being treated to plenty of passion. No goals for their side yet though.
40'   2 on 2 situation and Klaassen goes alone. He toe-pokes one towards goal and forces a really good save from Lopes. He can't get to the rebound quick enough!
39'   Chance for Vlasic. He is having a good battle with Marcal. He takes it around him this time and strikes low and hard from distance. Always drifting wide.
37'   Depay with the free. It meets Tom Davies' head and ricochets off the crossbar. Corner! He breathes a sigh of relief. That was a close one.
36'   Fekir down now after a tackle from behind by Schneiderlin. Caught his ankle but I suspect not much in it. 
34'   Tousart gets in Miralles' way moreso than fouls him but it's a free as Everton continue to push for an equaliser. Chucking it down in Liverpool now. 
32'   Tom Davies opens up the Lyon defense with a pass. Vlasic from a tight enough angle but the keeper saves! That was an excellent chance.
31'   Good corner but Lyon break and Traore ends up having a shot after cutting in. It's way over but a nice move from the French side.
30'   Miralles makes a move into the penalty area. The ball is taken off his toe and it falls to Tom Davies. His shot is deflected as soon as it leaves his foot and out for a corner. 
29'   Traore and Tete link up on the right. The former goes down after Tom Davies shoulder checks him off the ball. Free and he swings it in but it curls wide of Pickford's post with his beady eye watching it every step of the way.
28'   Fekier flicks a cross into the box that's cleared to Tousart and he has a crack but Pickford is comfortable.
26'   Everton playing it dangerous at the back but Pichford gets it away and they have the chance to break. Cuco crosses straight into Lopes' hands but they are improving. They look delicate at the back and haven't really troubled the visitors but it's fast and somewhat pursposeful!
25'   Better from Everton. Holgate with a nice cross that's cleared as far as Schneiderlin and he drives a shot wide.
24'   They eventually play it around and Tete crosses but Pichford comes out and gathers.
22'   Maolida goes down in the box and stays down. Plays continues on around him but his teammates can't send the ball into the box and can't put it out as they're in a really good position!
20'   Everton pushing further up the field. they get a shot away too. Miralles with the effort but the right-footed shot is always dragging wide.
19'   Schneiderlin with a lovely pass across the field to Vlasic but a bread and butter take-down is messed up. His touch puts it out over the endline. 
17'   Free arrives in from the right. It's head back into play by Baines, then headed half clear and then Vlasic drives a volley well over the bar.
15'   Everton settling into this but still not comfortable. Lyon causing them problems but they're fighting fire with fire in their intensity too. Leading to a very energetic and disjointed game so far.
13'   Vlasic fouls marcal as he tries to get to the ball first. Marcal fouls holgate straight after. That looked like a sore one for the left-back. He lets a few roars out of him and jumps up and back into position.
11'   Klaassen undercooks another pass and it's picked off but Williams saves his bacon again. Poor start for the Dutch midfielder.
10'   Klassen gives the ball away clumsily in the middle, launches himself into a tackle and Lyon break when he doesn't win it back. Depay through on goal but Williams arrives and takes man and ball as he clears the danger. Everton are all over the place here.
9'   Fekir down and grabbing at his shin. Not sure if he is okay to continue but it looks like it.
7'   The space down the left for Lyon is criminal. Marcal takes advantage and Keane has to come over and cover.
6' Fekir steps up and buries it. Pickford went the right way and everything but he's never saving that. 
5'   PENALTY! Marcal goes down under a hefty and late challenge from Holgate. He was put through by Depay. Lovely pass!
4'   Lyon on the ball and looking more comfortable on it than Everton were more time on the ball and more calm with it too.
2'   The frantic start is down to Lyon's high press. They're chasing down everything!
2'   quite a lively start by Everton but frantic. Foul by Memphis on Holgate gives them back the ball.
1'   We are underway at Goodison Park!
Sandro on the bench tonight. He is yet to score for the Toffees after 10 games. That has to be one of the most disappointing transfers of the summer!
And the Lyon fans in the stands with 'Lyondoners' scarves.
The two teams emerge from the tunnel. Everton in all blue with the mascots wearing #EQUALGAME t-shirts. 
Mariano Diaz has been on fire since move to Lyon this summer. He was seen as surplus to requirements at the Bernabéu but with Real Madrid selling James, Morata and the Dominican Republic-born striker, they have struggled with depth and a change of pace when necessary. Lyon have released a statement rejecting claims that there is a buyback clause in his contract that would see him return to Madrid if they wanted.
  Everton play Arsenal in the league, at home, on Sunday. Not sure if Koeman doesn't trust Rooney to recover or why he has been left out but Koeman rings the changes tonight for Lyon's visit. He is getting quite desperate at this stage and this might be an effort to pump more speed into the team. They've been dreadfully slow all year. Just one holding midfielder and plent of pace up front.
Everton XI: Pickford, Holgate, Williams, Keane, Cuco, Schneiderlin, Davis, Klaassen, Miralles, Vlasic, Calvert-Lewin.
Genesio makes three changes to the side that beat Monaco at the weekend. Mariano is out, Mendy is out and so is NDombele. Marcal, Memphis and Maolida in. Lopes, Tete, Marcelo, Diakhaby, Marcal, Tousart, Aouar, Traore, Fekir, Memphis, Maolida.
Memphis says, "I'm happy to be coming back. I've already played once in this stadium," but he didn't play at Goodison with United. Maybe it was in the lower ranks but he was on the bench a couple of times. Never actually played.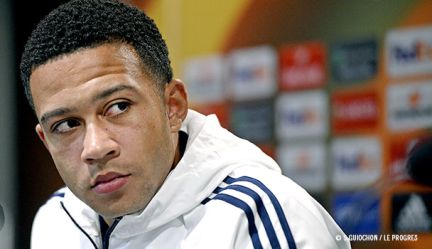 Some chat from Bruno Genesio ahead of the game: "We have a big sqaud brimming with talent and that gives us the depth to play in several competitions at once. We have a few players out and there will be a few chances in the team that starts tomorrow. We have more confidence after the Monaco match but we shouldn't get complacent. The Europa League is an extra source of motivation for us and should spur us on. Memphis needs to play more as part of a team. He's capable of some amazing things but he needs to put the team's game first. At the end of the day, our stats aren't that great. This puts us in a tough, but fairly rectifiable situation. This is a very important match. I have enormous faith in Myziane. He'll go some way to making up for Mariano's absence."
Everton have only ever played against French opposition twice and it was during the 2014-15 Europa League campaign. They played Lille, won one and drew one, and so remain unbeaten against Ligue 1 sides. Lyon have played 16 times against Premier League clubs including Liverpool, Spurs, Blackburn, Arsenal, Nottingham Forrest and Manchester United. They have lost six of those 16 clashes.
Ronald Koeman and Everton were the talk of the town during the summer. They were spending money and bringing in players from all over including Malaga's Sandro, Burnley's Michael Keane and Swansea's Gylfi Sigurdsson. That mid-summer optimism has been replaced with frustration in the terraces and fear on the sideline and Koeman says that while the board backs him now, that could change if results don't start to change: "There was not really a message but the feeling is that they are behind the manager and that is a nice thing, but everybody knows that in football it is all about results. For now I have full support from the board but we all know our results need to improve. We need a win to put us back into contention in the European group but we also need a win to boost our confidence."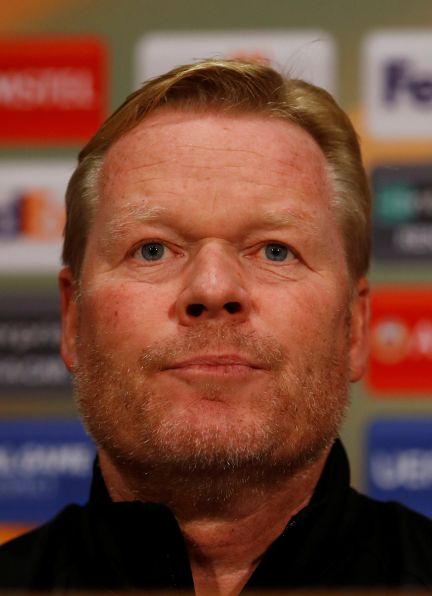 Possible line-ups tonight. Depay playing against his former teammate Wayne Rooney.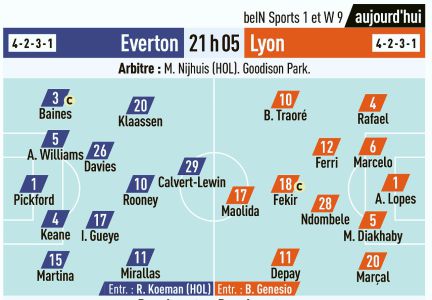 Lyon's Memphis Depay, who joined the club on loan after a drab start to life with Manchester United, has outlined his ambitious plan to pull on the white shirt of Real Madrid in the future. That claim may not have sounded so outlandish three years ago, but the 23-year-old has failed to live up to the early potential he showed at PSV Eindhoven.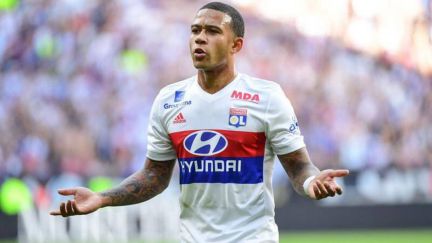 Everton are in a nasty rut of form, having won just two (vs Sunderland in the League Cup and vs Bournemouth in the Premier League) of their last 11 matches in all competitions. For all the money Ronald Koeman spent in the summer, The Merseysiders have failed to replace the pace, intelligence, and power of Romelu Lukaku. 
Nabil Fekir is the in-form man for Lyon. He already has seven league goals this season, and appears to be back to his devastating best after suffering a serious knee injury. 
It's 15 years to the day since a stocky 16-year-old by the name of Wayne Rooney announced himself on the scene with a scorcher for Everton against Arsenal. It was 'flippin' Roy of the Rovers stuff'...
This is how Group E looks ahead of this evening's round of fixtures. Three points are imperative for the Toffees this evening to keep their hopes of progression alive.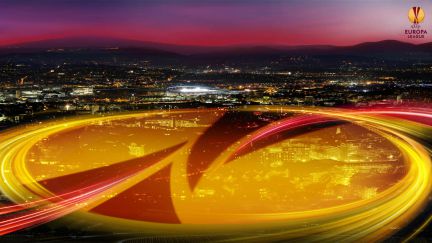 Hello and welcome to our live coverage of Everton v Olympique Lyonnais in the Europa League, Group E MatchDay 3. The game is taking place at Goodison in Liverpool, with kick-off at 21:05 hours (CEST).
Everton v Olympique Lyon live: preview
Everton and Olympique Lyon are two clubs with a fair share of tradition in European competition but they have managed to avoid each other until now; tonight's clash at Goodison will be the first encounter between these two clubs. This will be only the second time the Merseysiders have faced French opposition, after having crossed paths with Lille in the 2014/15 edition of this competition. Everton entertain Lyon, mired in bottom place in Group E on one point and with question marks over the future of manager Ronald Koeman. His side crashed to a 3-0 defeat to Atalanta on MatchDay 1 and let slip a one-goal lead to be held by Apollon at home in their second outing. So there is no margin for error if they are to emerge from the group – especially if Atalanta beat Apollon in tonight's other Group E game.
In the Premier League, Everton haven't been faring much better – they are hovering just above the relegation places in 16th on eight points after eight games. They have only managed to keep a clean sheet once – against Sunderland on the opening day. That wouldn't be as much of a problem if they were scoring – Everton's strikers have found the net just five times – Romelu Lukaku, who they sold to Manchester United over the summer, has double that on his own... Only the bottom two, Bournemouth and Palace have worse figures in front of goal. Wayne Rooney's return and the arrivals of Sandro Ramírez from Málaga and Gylfi Sigurðsson from Swansea have yet to ignite the team in attack.
Lyon are only one point better off than Everton in the group after surrendering the lead in both of their games so far to Apollon and Atalanta. In contrast to tonight's hosts they have been doing better domestically. The team sits sixth with 16 points from the first nine games. Bruno Génésio's team had a flying start to their Ligue 1 campaign then seemed to lose their stride only to regain their composure by sneaking a stoppage-time win over Monaco at the weekend. Les Gones lost key player Alexandre Lacazette in the summer but more than made up for it by signing Dominican striker Mariano Díaz from Real Madrid. But more on Mariano later…
Everton team news
Happily Koeman has no new injury worries to report. Right-back Jonjoe Kenny returned to train with the squad at Finch Farm yesterday after returning from international duty with England's Under-21s with a few fitness concerns. Midfielder James McCarthy, who missed the start of the season with a knee injury, is nearing his return but won't feature against Lyon. Apart from that, there are no updates on Everton's long-terms casualties – Ross Barkley remains out after surgery on a groin injury, Seamus Coleman is on the mend after suffering a nasty broken leg against Wales in March and defender Ramiro Funes Mori is out until January after undergoing surgery to trim torn cartilage in his left knee.
Man to watch: Wayne Rooney. Everton's favourite son returned home in July and was back to his old tricks in no time – scoring a wonderful goal on his first game back – a friendly against Kenyan outfit Gor Mahia then sending Goodison wild with delight hitting the winner in his first home game during his second stint with the club. What else can we say about Wazza that hasn't already been said? – great movement, skill, great in the air and used to big occasions like this. He's the team's top scorer with four goals, just ahead of Oumar Niasse.
Olympique Lyon team news
Bruno Génésio will be without two of his key players at Goodison: left-back Ferland Mendy was taken off in the dying minutes of the Monaco game and has been unable to shake off a thigh problem; the loss of top goal scorer Mariano Díaz is an even bigger blow. The Dominican, centre-forward, who has been in stunning form, has a groin strain and won't be risked. Also staying at home are Pape Cheikh Diop, who has yet to get over a sprained ankle, Clement Grenier also has a niggling problem with his foot and veteran left-back Jérémy Morel is also out. That means Génésio must improvise to fill the left-back slot which likely be filled by Brazilian Fernando Marçal.
Man to watch: Memphis Depay. With Mariano sidelined the onus will be on the former Manchester United forward to deliver the goods. In his pre-match press conference, Génésio said that Memphis needs to think more about what the team needs – the Dutchman has contributed three goals this season, including one from the penalty spot against Apollon. Also listed is teenage promise Myziane Maolida who could be handed a run-out if Lyon find themselves running out of inspiration in attack.
Everton v Olympique Lyon live online: possible line-ups
Everton: Stekelenburg; Holgate, Keane, Jagielka, Baines; Besic, Schneiderlin, Vlasic, Sigurdsson; Mirallas, Rooney.
Lyon: Lopes; Tete, Marcelo, Diakhaby, Marçal; Ndombele, Tousart; Traoré; Fekir, Aouar; Memphis.
Everton v Olympique Lyon enhanced betting odds:
Both teams go into the game at 3/1 to come away with three points and it's 11/1 to end without goals. A 3-3 draw is currently at 40/1. For Wayne Rooney to open the scoring, odds of 6/1 are being offered while Lyon's Fernando Marçal is at 33/1 to be the first name on the scoresheet.
Bet on Everton v Olympique Lyon in the Europa League now