Fernando Hierro: 'I watched 15-year-old Isco play for 10 minutes and that was enough, I left'
The former-Madrid centre-half spoke about Isco, Gareth Bale, Cristiano Ronaldo, and the current era at the Bernabeu in a wide-ranging interview with Goal.com.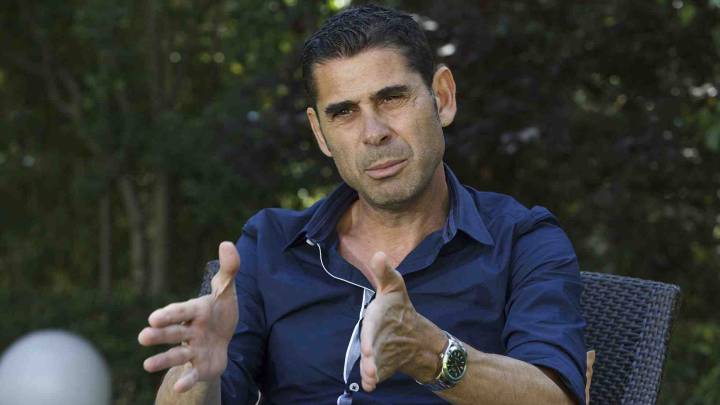 Fernando Hierro has spoken to Goal.com about Isco, whom he saw for the first time as a 15-year-old, Gareth Bale, Cristiano Ronaldo, and his own time at Real Madrid.
The centre-half made 601 appearances for Real Madrid over a 14-year spell at the club, before moving on to Al Rayyan and then Sam Allardyce's Bolton Wanderers.
'Isco needs to play'
Isco: "It's difficult. It's difficult for me to give an opinion on a guy that I've known since he was 15 years old. I saw him play in a regional competition. I went to la Rioja to see him because I had been told that Valencia had a lad from Benalmádena with immense talent. You arrive and you ask yourself where the talented one is. After 10 minutes watching him I left the pitch: 'I've seen everything already'. Isco needs to play and feel important, feel the confidence in him. With that and his talent, he has it all."
Gareth Bale: "He's like a Formula 1 car, he always needs to be finely tuned. If you look at the qualities he has, you're talking about a magnificent player with great potential. And he has to realise how far he can go with those qualities. It's true that he has been at Madrid for a few years and has already had a lot of injuries. But with his physical and technical qualities, the performances will come one day."
Exit from Real Madrid: "I've never had any problems with Real Madrid. Decisions are taken and people have opinions, but has anyone seen me make a single statement against Real Madrid since I left? There won't be any, in any database, in those 14 years since I left. Real Madrid was has been my home, my life. They've always treated me well and still do.
Zinedine Zidane is marking an era at Real Madrid
Zinedine Zidane: "He's marking an era at Real Madrid! He has already been there for 101 matches and it feels like yesterday, with seven titles and two Champions Leagues won. It's an era. He's making Madridistas happy and I think Real Madrid are in a position to mark an era for as long as possible."
The current Madrid team, or the one you were part of: "If you ask me, I will always stick with my generation: out of affection, closeness, and respect for the those who played with me. What they are doing at the moment is the stuff of a marvellous team. Marvellous! They're fantastic players, with a mix of experimental players, experienced heads, and youngsters."
Cristiano Ronaldo: "He's missed when he isn't there. He's a player with an average of almost a goal every game. […] In an area of Barcelona's supremacy, where they have Messi and they're winning a lot of titles, to win the Ballon D'Or four times has a lot of merit."



LaLiga Santander
*Update 19 de octubre de 2017