Real Madrid do not have Mariano buyback clause - Lyon statement
Olympique Lyon have issued an official statement confirming that there was no buyback clause in their purchase of Mariano Diaz from Los Blancos despite false media reports.
Mariano Diaz has been one of the bright young things to hit Ligue 1 this season outside of everything that has been going on in Paris. The Spanish-born Dominican forward has already scored seven times in just nine games and has never played in a losing Olympique Lyon side. The player has shared his ambition to play for Spain too.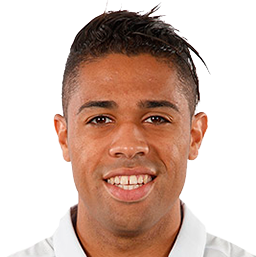 Madrid links with Mariano return
With the youngster's form grabbing headlines, and a derth of forwards at his former club, Real Madrid, some people have hinted that an early return from his loan spell could be good for both parties. But ahead of the French club's Europa League match against Everton on Thurday evening, Lyon have published an offical statement making it very clear that this will not be happening.
There is no option to repurchase the striker, state the club who made the purchase in the summer for 8 million euros. It's worth remembering that this type of clause doesn't exist in France, and it will not be possible, therefore, to undertake a similar operation to that of Álavaro Morata in 2016, when Los Blancos returned to Juventus with 30 million.
Communication from Olympique Lyonnais: 
"Olympique Lyonnais wish to point out that there was no repurchase clause in the transfer of Mariano Diaz, contrary to some assertions made by some in the Spanish media. Olympique Lyonnais explained precisely the terms of the transfer in its press release of 30 June 2017, namely the transfer amount of 8 million euros plus 35% interest on the capital gain of a potential future transfer. Any information other than that given in the Olympique Lyonnais press release is therefore erroneous."