Iker Casillas dropped for mobile use and poor attitude - report
Local Portuguese media state that the former Real Madrid goalkeeper has been benched due to his inappropriate behaviour when in the Porto camp with the squad.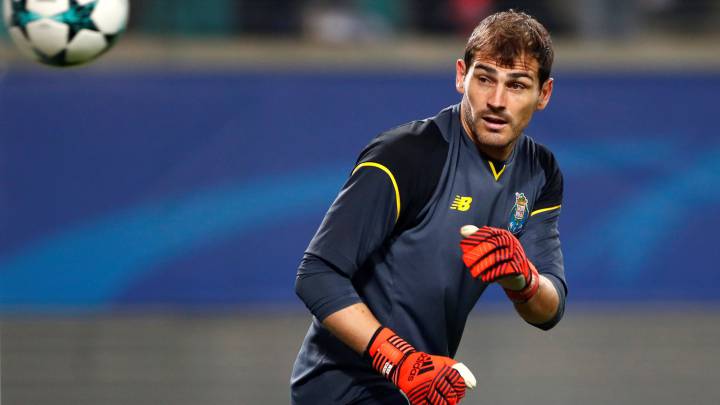 Iker Casillas is having a bit of a tough week in Porto. After being a substitute in the midweek Champions League game against RB Leipzig, where his side was defeated 3-2 on German soil, Portuguese newspaper O Jogo has reported that the Spanish goalkeeper will once again be on the bench for Saturday's match against Paços de Ferrerira. Two reasons have been given for these decisions: a mobile phone and his attitude.
Iker's inappropriate use of mobile
"Mobile phones are not prohibited in the team camp," advises O Jogo, "however there are particular times allocated for their use." Iker's "constant" use of his own mobile device is one of the reasons given for him losing his place and the paper continued:
"The manager, Sergio Conceiçao, likes the team to be tight and does not appreciate that internal situations are spread across social networks. It is known that Casillas has made use of his mobile phone, even when the team was in camp, to the point that he has been warned by the goalkeeping coach."
Casillas lacking correct attitude
Another reason highlighted for his demotion is his poor attitude in training. "The Spanish goalkeeper is accused of putting in less effort than the rest of the group than others for some time, something that has not pleased Conceição, who demands maximum intensity from the squad," says O Jogo.
This season, Real Madrid legend Casillas has played a total of ten matches: eight in Liga NOS and two in the Champions League, keeping a clean sheet in seven of them. Despite that impressive 70% record, Saturday will see the league leaders put their faith in Jose Sá in goal, according to the media outlet.