REAL MADRID
Achraf takes a leaf out of Carvajal's book
Zidane has placed his trust in the young Moroccan to cover for the injured right-back, and the match stats of both players tell a similar story.
Solution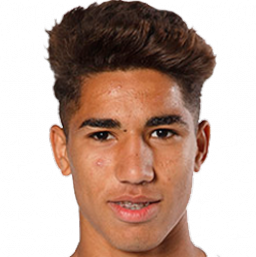 Daniel Carvajal's lengthy lay-off with a heart condition posed a right-back dilemma for Real Madrid coach Zinedine Zidane, and a sizeable challenge for Achraf Hakimi, drafted in to replace the Spanish defender. With the young Moroccan, Zidane opted for the most 'natural' solution, despite the fact that the youngster hadn't disputed any first-team minutes.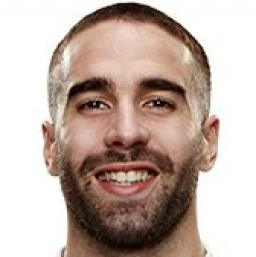 Impressive performances
Real's Champions League tie against Borussia Dortmund (1-3) earlier in the season was Dani Carvajal's last game on the right flank, just before he was diagnosed with pericarditis. In the following game, a 2-0 win over against Espanyol in La Liga, the French coach handed Achraf his opportunity, a decision he maintained for the following matches, the 1-2 win away to Getafe and the 1-1 draw at home to Spurs in the Champions League. Moreover, the new number '19' has risen to the challenge: in the three games mentioned above, the Madrid new boy's performances have yielded very similar results to Carvajal.
The numbers