Manchester City's Danilo: "I miss Real Madrid, they treated me really well"
The Brazilian full-back spoke to El Larguero about Pep Guardiola, City signing Lionel Messi, and his impressions of Gabriel Jesús.
Manchester City defender Danilo spoke to El Larguero, a Spanish radio programme, following the Premier League side's penalty shoot-out victory over Wolverhampton Wanderers in the Carabao Cup.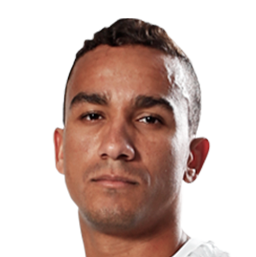 Danilo can't choose between Zidane and Pep
The 26-year-old refused to stick his neck on the line when asked whether he preferred his coach at Real Madrid, Zinedine Zidane, or his current boss at Manchester City, Pep Guardiola.
"They're two great coaches. I had a really good relationship with Zidane during my two years at Real Madrid and now I'm really good with Guardiola."
He spoke about the player at Manchester City who has surprised him the most, his compatriot Gabriel Jesús.
"He's Brazilian but I didn't know him, he has surprised me with his quality and maturity despite only being 20 years old."
Lionel Messi is a 'genius'
Danilo was also asked about two possible signings for Manchester City: Gareth Bale and Lionel Messi.
He stated that the Pep Guardiola "has not asked about Bale", but admitted that he would love to play alongside the Argentine: "We have a really good squad, but you can improve everything… Messi is a genius. Of course I would like to play with him, he's one of the best."
Finally, the former-Porto man acknowledged that he misses the Spanish capital, despite holding the belief that it would be "difficult" to Spain.
"I miss Real Madrid to be honest. I had two incredible years winning important things and the people always treated me really well, but you have to turn the page."