REAL MADRID
Edinson Cavani almost became Real Madrid's number nine
Now-Málaga manager Michel tried to sign the current PSG striker when he was at Real Madrid Castilla but instead Los Blancos went for Gonzalo Higuain.
Edinson Cavani, the current PSG striker, was very close to becoming a Real Madrid player. France Football have been releasing fragments of the striker's biography, 'El Matador Cavani' that will soon be available.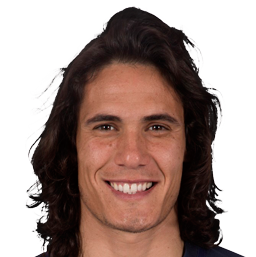 Cavani for Real Madrid Castilla
According to the piece, a former agent of Cavani, Alex Papasan, spoke about the incident which involved a call for Málaga's current manager, Michel, who was involved in Madrid's youth coaching at the time:
"As I was coming off the plane I received a call from Michel, the coach of Castilla, Real Madrid's second team. 'Cavani, do you think he can start with Castilla and in six months be fully integrated with the Real Madrid's first team? I like him a lot,'" revealed Papasan of the conversation.
"In the end, they signed Gonzalo Higuain,"