Cristiano looking to address worst goal scoring LaLiga start
The Portuguese has only managed to find the net once in the current league season and is on track to record his least productive LaLiga start strike rate.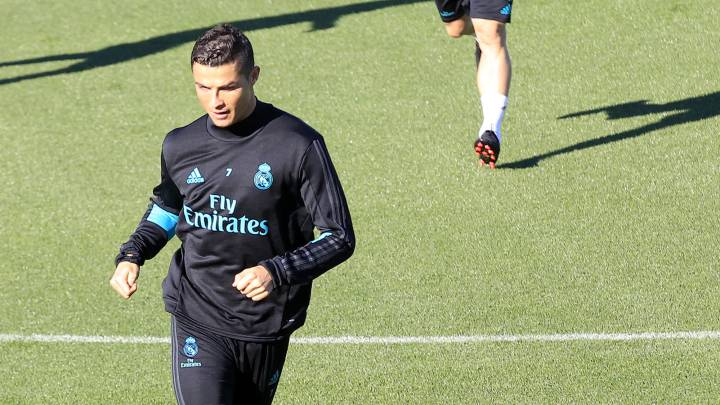 Cristiano Ronaldo is set to play his 405th game in a Real Madrid shirt at Montilivi against Girona. The player from Madeira has scored in 33 Spanish stadiums with Real Madrid and only a handful of grounds have resisted the Portuguese's striking abilities: New San Mamés (Athletic), Gran Canaria (Las Palmas), Nuevo Arcángel (Córdoba) or Anoeta (Real Sociedad).
Ronaldo will play at Montilivi for the first time, going into the game with his worst ever goal scoring start to a season in his time in Spain, having found the net in Laliga just once in the 2017/18 campaign (against Getafe from the penalty spot).
Goal shy Cristiano
At the same stage of the campaign last season he had bagged two goals, seven in 2015-16; 16, in 2014-15; eight in 2013-14; 11 in 2012-13; 10 in 2011-12; 11 in 2010-11 and fiver strikes at the same point in his debut 2010-11 season.
It also has to be taken into consideration his cumulative playing time with Madrid this season with the red card and subsequent four match ban in the Spanish Super Cup meaning the No. 7 has just participated in five LaLiga matches. In his previous seasons, the striker had played in at least six of the opening round of fixtures.
"The criticism gets worse"
The last time Cristiano spoke in public was at Dortmund's Signal Iduna Park on September 26 and was at point to express his discontent at the amount of criticism levelled at him: "It would appear that I have to set out to prove what I can do in every game" he declared. "I'm happy to have played my 400th game for the club and having scored so many goals. I'm a professional and never lose faith and am ready to take the criticism levelled at me which gets worse with the passing of time".