Atlético Madrid: Griezmann continues dry spell in front of goal
The French forward has not scored for five matches. He last found the net in the Champions League defeat to Chelsea on 27 September.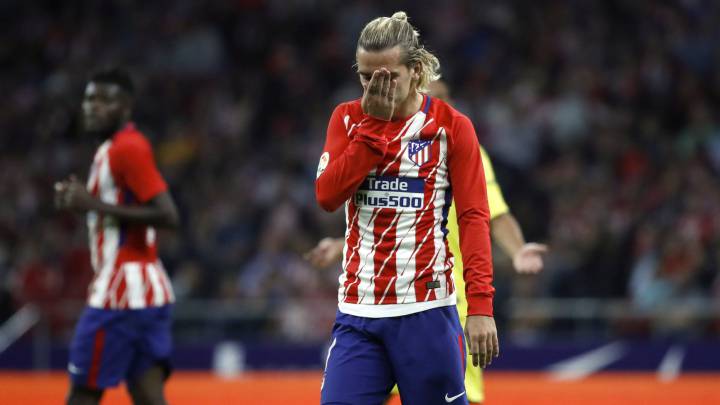 The main problem facing Atlético Madrid this season is a shortage of goals. Los Rojiblancos are creating chances, but not converting them. It is difficult to win matches with that profligacy.
Griezmann struggles to apply decisive touch
Antoine Griezmann is a key figure in the context of that drought in front of goal. The French striker has scored three goals this season: two in the league (against Málaga and Sevilla) and one in the Champions League (against Chelsea).
Last season, Griezmann had scored six goals in the opening ten LaLiga matches.
In the opening stages of the 2016-17 campaign he found the net twice in a 0-4 demolition of Celta Vigo in matchday three, and twice more in a 5-0 defeat of Sporting. Griezmann also scored the decisive goal in a 1-0 victory over Deportivo, and once again in Mestalla against Valencia. Curiously, Griezmann was not among the goals as Diego Simeone's side won their first three matches in the Champions League - against PSV, Bayern, and Rostov. Sául and Carrasco were the goal scorers in those matches.
Five matches without a goal for Atlético
Griezmann has not scored in his last five matches. Since converting a penalty against Chelsea in the first ever European match at the Wanda Metropolitano, he has failed to score against Leganés, Barcelona, Qarabag, Celta, and Villarreal. Atlético Madrid need his goals.