Atlético Madrid return to the Vicente Calderón five months after they left
Atlético Madrid trained in their old stadium before they welcome Qarabag to the Wanda Metropolitano in the Champions League on Tuesday night.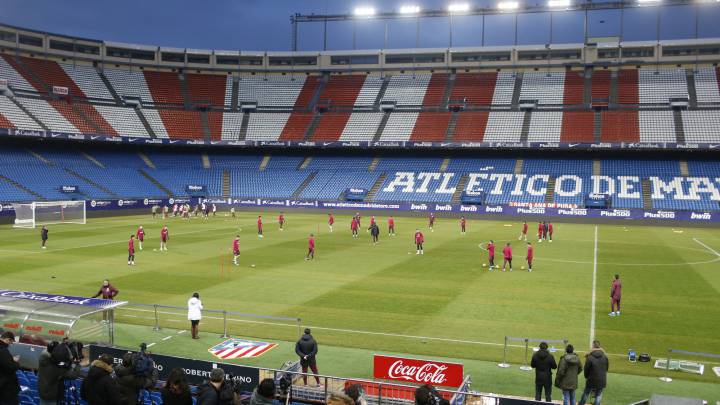 Atlético Madrid have returned home. The squad trained at the Vicente Calderón on Monday for an hour and a half before welcoming Qarabag to the Wanda on Tuesday night in the Champions League. It was a nostalgic training session as Fernando Torres, Gabi, Godín and the rest trained in a stadium that was the scene for plenty of memories for them through the years.
The last match played at the stadium was on May 28th when a collection of former players took each other on as a last goodbye to the historic ground. Atlético have not been back since but the ground is still used by the club for training and other activities.
The Calderón remains in good condition. The turf is untouched and several teams from Atlético's youth teams train there. The club don't want to touch it until next year when it is set to be demolished. For now, companies and fans can take tours of the stadium and can step on the grass that made so many memories for Atlético.
Champions League
*Update 30 de octubre de 2017