REAL MADRID
Ramos: "Winning LaLiga from eight points back is possible"
Sergio Ramos took to the airwaves after Girona's victory over Real Madrid and the captain explained how the mood is in the camp and how they are not giving up hope yet.
Sergio Ramos spoke to Onda Cero's El Transistor radio show and spoke about Real Madrid's loss to girona on Sunday and the possibility of coming back from eight points behind Barcelona in LaLiga.
"It's true that the mood is not pleasant, it's not good, because when you are at a club like ours we are not used to losing many games. You don't really get used to this feeling but it's true that you have to accept in but in a bittersweet way, but not too sweet, especially knowing our objectives like winning LaLiga. We can't give up points on the way and when you drop one, or three like we have in this instance, it hurts," he said.
In terms of analysis after the game, Ramos says, "The normal thing, when you win, is that you talk more and other issues are raised about things but Sunday's circumstances, you are doing more criticism on a personal level, the players go into their own world with their own music and their own things, TV shows, their movies. The manager is watching the game and trying to draw some conclusions."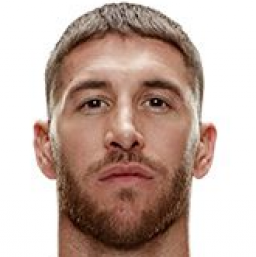 Ramos talks coming back from eight points down on Barcelona
"Sometimes, maybe the intensity drops and the opponents can take advantage of that," he said. "On this occasion, they knew how to take advantage and it materialised, and maybe they had a bit of luck in front of goal."
"That is not to detract from Girona, who approached the game well and played well. They made us feel uncomfortable in some phases of play but we have to turn the page. We will not sit here lamenting the loss because that's football. At Real Madrid, everything moves so fast that you don't have time to feel sorry or to enjoy and now we have to concentrate on the Champions League. On Wednesday, we have a game against Spurs and after that continue fighting for the league."
"It's not the first league where we have fallen eight points back but we have to learn from our errors and those mistakes so as not to make them again and we will try to add the maximum number of points because with that point difference and with Barcelona not slipping up too often, that can cost you the title."