Therapy for all but one. Real Madrid's marked improvement in the second half proved too much for Las Palmas, who changed their usual system to incorporate five defenders. Madrid's relief at the final whistle did not mean redemption for misfiring striker Karim Benzema.
Barn doors and banjos. The French striker continued his profligate streak in front of goal by squandering two clear chances, especially in the third minute, when he missed a one-on-one. His record in front of goal this campaign is poor: just two goals from 28 shots.
Erratic with the ball. Benzema barely contributed to attacking play, and when he did so, he was not particularly effective. He only attempted 18 passes, and six of those were not completed. There is barely a trace of his former presence as a striker who could bring others in to play.
A lack of fight. He has never be renowned as a player who will prosper in 50:50 challenges, nor for being a battler. But that said, he still failed to show any fight against Las Palmas.
Ronaldo and Benzema on each other's toes
This images was repeated on various occasions throughout the first half. Benzema and Ronaldo were often so close together that it appeared they were bound by glue.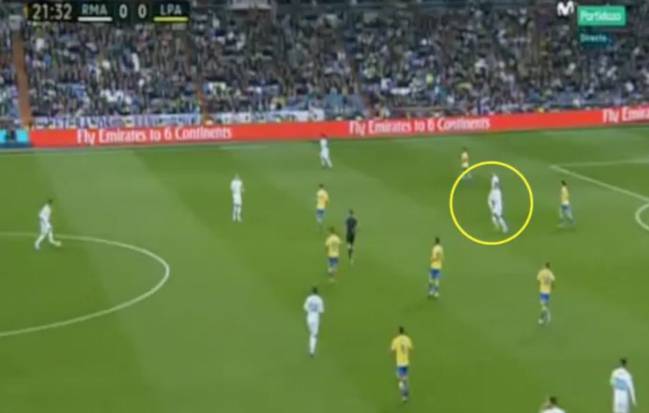 No pressure, Karim
Benzema did not commit himself to enough defensive work. He left Las Palmas' 'lines' of passing open, allowing the away side to play out from the back.