REAL MADRID
Real Madrid news in brief: Zidane, Sergio Ramos, Varane...
Today's round-up features a day out for Zizou, Ramos's passing prowess, memories of an El Clásico walloping of Barcelona - and more.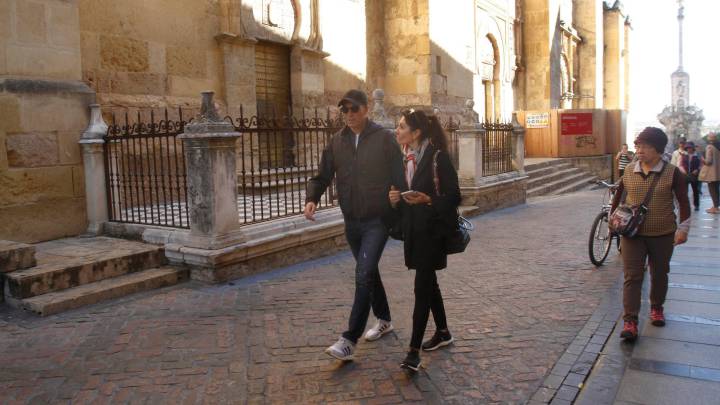 Zidane sees the sights in Córdoba
Zinedine Zidane made the most of Tuesday's day off by visiting Córdoba with his wife, Veronique. Remarkably, not everyone was fooled by the Frenchman's ingenious disguise of a baseball cap and dark glasses, and he came in for no little attention from fellow sightseers as he took in the picturesque Andalusian city.
Varane doubtful for France friendlies
Defender Raphael Varane, who hasn't played since tweaking a hammy as Real Madrid came unstuck in Girona at the end of October, trained away from the France group on Tuesday, and remains a doubt for Les Bleus' international friendlies with a Gareth Bale-less Wales on Friday and, on Tuesday, Toni Kroos's Germany.
Sergio Ramos: LaLiga's pass-master
Not content with being the undisputed don of the last-gasp header, Sergio Ramos has ousted some pretty serious competition to be the top passer in LaLiga so far this term. The centre-back has registered no fewer than 678 completed passes to lead the way ahead of Barcelona trio Samuel Umtiti, Ivan Rakitic and Sergio Busquets. (To give Umtiti and Rakitic their dues, their percentages of 92% and 90.2%, respectively, are actually higher than Ramos's 90.1%.)
Bernabéu documentary set for release
A new, feature-length documentary on Santiago Bernabéu, Real Madrid's legendary former captain, coach and president - a position he held for a whopping 35 years - is to be released in Spanish cinemas on Friday. The Spanish-language film is directed by Ignacio Salazar-Simpson, who told Diario AS: "For Bernabéu, Real Madrid was like a son." Madridistas are not about to go short on viewing fodder, it seems.
On this day...
On 8 November 1964, José Martínez 'Pirri' made his competitive debut for Real Madrid in a 4-1 boshing of arch rivals Barcelona, with Amancio Amaro, also a club great, plundering a hat-trick. In 16 years with Real, the versatile Pirri went on to chalk up a total of 561 appearances, scoring 172 goals, and winning four Copas del Rey and the 1965/66 European Cup. Oh, and just the 10 league titles.