Gattuso recalls Pirlo's pranks: "He's such a funny fellah..."
The former AC Milan midfielder spoke with humour about his old team mate: "I hit him more times than Bud Spencer hit Terence Hill!".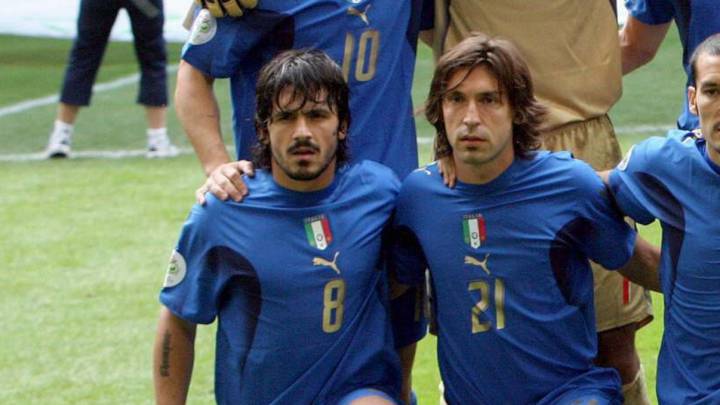 Gennaro Gattuso recalled his old team mate Andrea Pirlo to Radio 24 just a couple of days after the legendary Italian midfielder announced his retirement from the game. Gatusso, who acted as Pirlo's safeguard both with AC Milan and with the national team, said today "When I first saw Pirlo play I thought maybe I should change profession..."
Gattuso's remember's Pirlo's pranks
As for their relationship off the field, Gattuso laughed as he described Pirlo as "a really funny guy - and he could be a bit of a twat (laughs). I've smacked him more times than Bud Spencer has hit Terence Hill. I remember one day, we were having lunch and I left my mobile phone on the table.When I wasn't looking, he secretly took my phone and sent text messages to [Milan president, Adriano] Galliani and [director of sport, Ariedo] Braida telling them that my sister was single - if they were interested..."
Regading the possibility that his old team mate follow him into management, Gatusso, who was in charge at AC Pisa 1909 until last summer but has now returned to Milan to form part of the youth academy coaching staff, Gennaro said: "Pirlo can do anything, he's an intelligent guy who is good at putting himself across".