FOOTBALL
Ginola wants to save lives after suffering heart attack
After a near-fatal heart attack in May 2016, Ginola is looking to raise awareness with new campaign to promote first aid gestures and save lives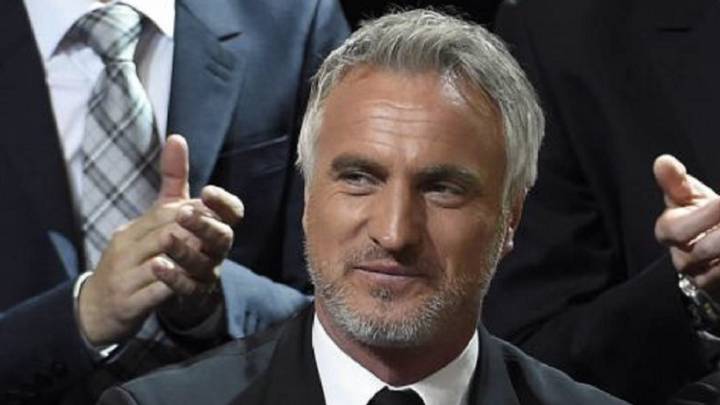 There's a good chance one of David Ginola's former teams will win the Champions League this year: both PSG and Spurs have muscled their way into the conversation alongside Europe's elite with summer spending in one case and peerless planning on the other.
There was also a distinct possibility one day back in May 2016 that Ginola wouldn't be around to see it when his heart stopped for eight minutes and he swallowed his tongue during a charity match. "I am much better considering the fact that I was dead," he says, dead-pan.
This kind of incident is something that comes without warning too, as the 50-year-old says, you don't expect "someone playing football from an early stage, since six or seven years old, spent all his life practicing and training and making sure his fitness level is as high as possible" to suffer from a cardiac arrest with no warning signs.
The plan with Nodds, the campaign to promote first aid gestures and save lives, is to inform people how to carry out CPR and to eventually connect people using smart devices in an effort to prevent the fatalities linked with it. When you consider it takes the emergency services between 10 and 15 minutes to land on the scene, people can be saved but "they will be braindead if the brain is not irrigated so the first few minutes is crucial," he says.
Maybe that heart attack gave Ginola perspective about the potential risk everyone is at and it also might have shaped his view on football these days too as he continues to work with the media after his successful playing career. One day you're the king of the world, the next, the subject of criticism and the target for a hyperactive board looking to make a move. He uses Claudio Ranieri as an example a number of times during our chat at WebSummit to point out what he means: feted Premier League winner one moment, sacked the very next season.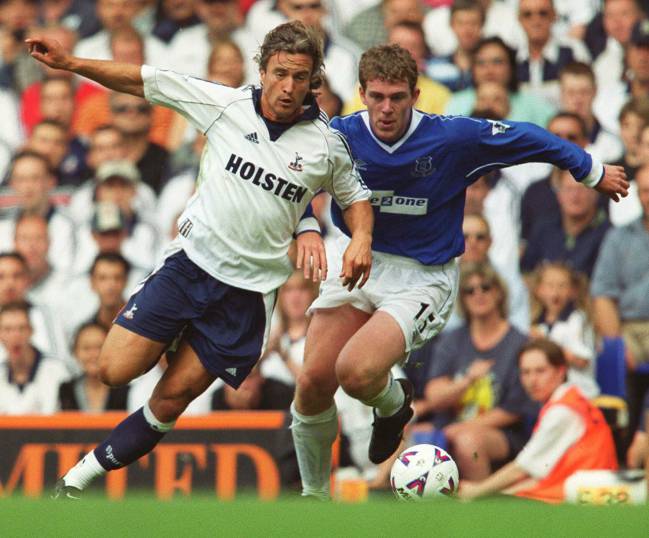 Tottenham Hotspur have it all
Regarding Spurs, he says, "they're doing amazingly well, very impressed, very composed, very mature," before listing off everything they have going for them, which is pretty much everything from a good squad to a solid defense and goals up front and a top manager. Ginola then praises Pochettino before pointing out what he means about the changing of people's minds once troubled water arrives.
"You know, if Spurs are doing well now, Pochettino is the king, let's see in six months' time if he is not winning anything, if he's stays as the king. I would love him to because stability for the club is keeping the managers as much as possible, as long as possible because that's a priority," Ginola says but once that pressure arrives, it can be disastrous for clubs and careers.
Zidane, who recently won 'The Best' award when Real Madrid were flying high, only to be blitzed with criticism from all angles during their recent semi-slump, said, "I am not the best coach in the world but I am not the worst in the world either right now."
And Ginola's take on the French coach's situation is that it's precarious, just like every other manager: "this is probably what is the worst to cope with as a manager, you need to know all that, and take that into consideration and all those aspects of the job, it's not an easy job, not an easy task, fans expecting a lot, the board are expecting a lot, so much money involved that if you spend a lot of money on players and you invest a lot, the return on money should be good because now you see that most of the chairman and board are looking at this aspect of how to manage a football club, it's about not making any losses."
Only the Champions League will do for PSG
Another former club, who Ginola believes "have everything to go as far as possible [in the Champions League]," are PSG. And make no mistake about it, according to Ginola, PSG and their investors are only looking at winning the Champions League, according to Ginola, "They're scoring so many goals in France right now in Ligue 1 but it's not what they're looking at."
"I think the investors are in Paris are looking to win the Champions League, being in with the big boys up there, I think they're capable of doing great stuff and you know in the future we have to wait and see because you never know with those guys," he continues.
Ginola is as impressed with PSG's firepower as he is with their ability to spend, "when you can spend in the same season €200 million on Neymar and €180 million on Mbappé, you can buy Messi and bring Mourinho tomorrow and they can do anything they want and unfortunately I must say that football these days, results, winning trophies these days is a lot about how much you're going to spend."
One thing that Ginola does know is being criticized. And now, having done work for the media, he also sees the other side of the coin. Gary Lineker, who recently criticized Karim Benzema with an innocuous tweet suggesting the French striker was overrated, Ginola says, "This is part of the job. As I've said about managers, for players, it's the same."
Ginola, however, accepts that it is not easy. "You need to take this on board, in daily training; you need to get rid of the bad thoughts but it's not easy. It's not easy. We're not robots, we're not waking up in the morning saying we're going to do this and do that, I'm going to score three goals at the weekend, it doesn't work like that."
Exiled from the French national side himself having played just 17 times over five years and not once after , Ginola sees one way that Benzema can change perception of him, "I'm not really concerned because he's quite strong, the only thing that will probably change a lot of things in people's minds is if he makes a comeback in the French team, that will probably change that but I'm not sure that Didier Deschamps is ready to get him back."