FOOTBALL
Evra's fate to be decided on Friday as meeting between president and player set
The French defender got embroiled in an ugly clash with a support and a meeting with the president of Marseille will happen on Friday.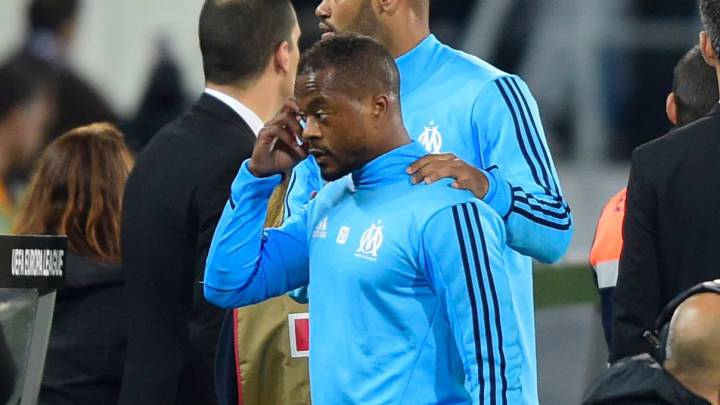 The verdict will be handed down on the Patrice Evra case on Friday, according to reports. According to French media, the president of the club, Jacques-Henri Eyraud, and the player will meet at the end of the week as it looks like it could be the end of the road for Evra at Marseille.
Evra is currently suspended by the club after getting invoved in an altercation with a fan that resulted in the French defender kung-fu kicking the fan before the game against Vitoria Guimaraes. Olympique Marseille issued a statement that put blame on both the fans and the player but said Evra, who is "a professional and experienced player," could not respond in the way he did despite the hateful insults thrown in his direction by supporters.
Eyraud is on a business tirp in Miami but will be back at the end of the week to take the first step in what many believe will be the process of ending the players' contract with the club. To make matters worse for the former Manchester United and Juventus player, he is facing a charge of violent conduct by UEFA.