FOOTBALL
Tebas on the Spanish football jersey: "Everything in Spain has to be a controversy"
The President of LaLiga said that Barcelona will be in the Spanish league for a long time to come as Catalan independence will not happen.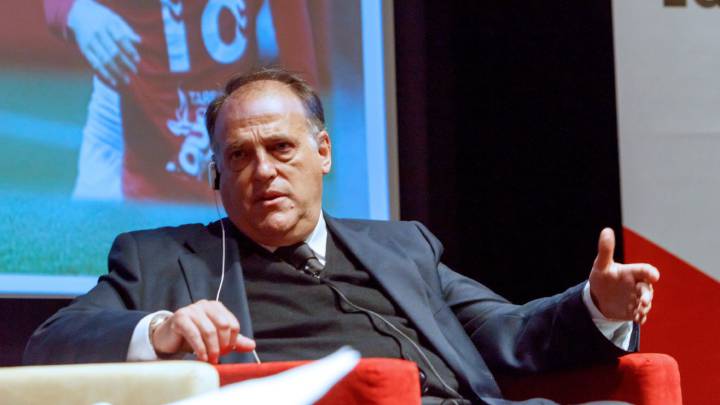 The president of LaLiga, Javier Tebas, said on Wednesday that in Spain "everything has to be a controversy" in relation to the latest row over the colour of the national team's kit to be worn at next summer's World Cup.
"I believe that the federation and Adidas have acted in good faith but there has been confusion with the colours, although I have not been able to verify it yet," said Tebas at an event in the Cervantes Institute in Tokyo to promote LaLiga in Japan.
Tebas was also asked about the Catalonia situation and he said, "Catalan Independence is not going to happen and Catalonia will be in Spain for a long time to come and Barcelona will continue in the Spanish league."
The president of LaLiga also referred to the Catalan referendum and the situation in Catalonia as a 'rebellion' and he said that anywhere in the world "when someone starts a rebellion they end up in jail," referring to the politicians at the centre of the controversy.