Chygrynskiy: "Cristiano is not the best in the world because he's selfish"
The former Barcelona player, who currently plays in Athens, says Messi is the best in the world and that he keeps in touch with Pep Guardiola.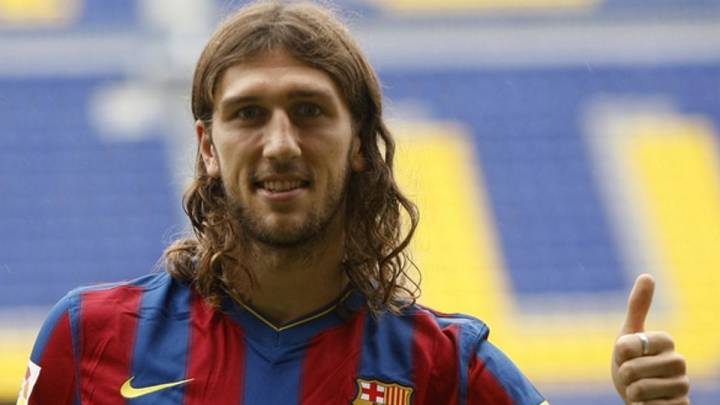 Dmitro Chygrynskiy, the former Barcelona player and seen as many by one of the most disappointing signings of the Pep Guardiola era spoke with 'Què t'hi jugues' on Cadena SER Catalunya and spoke about his complex life as a footballer and Cristiano Ronaldo.
The Ukrainian footballer, currently playing with Athens AEK, arrived at the Camp Nou in the summer of 2009 after Barca paid €25 million to Shakhtar Donetsk in order to acquire his services. One year later, Barcelona sold the player back to the club for €15 million.
"Barcelona is a different world, it surprised me, the incredible level that Messi and Ibrahimovic were at. To be part of that team was amazing, but it's clear that the €25 million they paid for me brought pressure for me because that wasn't a real price. I needed more time to adapt to the team but I couldn't do it. The truth is that the Camp Nou surprised me when they whistled and I didn't understand how they can cheer me on and five minutes later they shouted at me."
He says his relationship with Guardiola is still good despite the split, "I keep in touch with him. The last time he called me was to ask for information about Douglas Costa."
There is no doubt in his mind about who is the best footballer in the world either, "Cristiano is a good goal-scorer, but he is not the best in the world because he is selfish. Messi is different, he is always thinking about the team."