REAL MADRID
Aulas explodes: "It's false! Real Madrid do not have a buyback clause on Mariano"
The Lyon president took to Twitter to reiterate the point that Real Madrid do not have a buyback option on Mariano, who has been brilliant since landing in Ligue 1.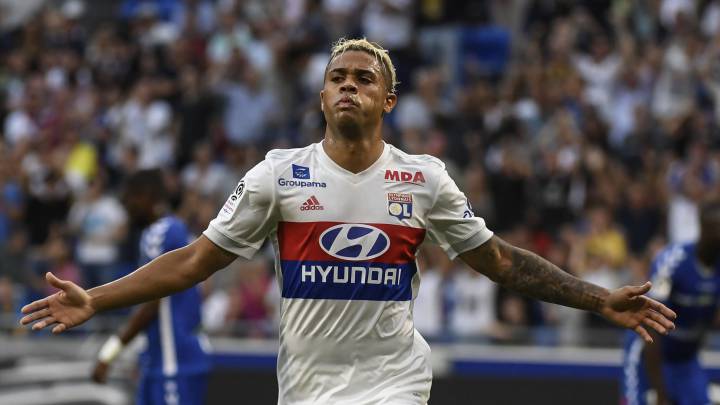 Jean Michel Aulas, the presiden of Olympique Lyon, has exploded on Twitter on Friday night with various reports suggesting that Mariano, who signed with the club last summer, will return to Real Madrid in 2018. The Frenchman said, "Mariano returns to Real Madrid as if it's already done. This is false! There is no special clause for him to return to Real Madrid."
Les abrutis reprennent leur guérilla après le coach étranger c'est Mariano qui aurait une clause : c'est faux il n'y a pas de clause spéciale de retour au Réal !

— Jean-Michel AULAS (@JM_Aulas) 10 de noviembre de 2017
This reponse comes a month after Aules and Lyon released a statement, that was sent to AS, that stated Mariano does not have a buyback clause. The statement read: "Olympique Lyonnais wish to point out that there was no repurchase clause in the transfer of Mariano Diaz, contrary to some assertions made by some in the Spanish media. Olympique Lyonnais explained precisely the terms of the transfer in its press release of 30 June 2017, namely the transfer amount of 8 million euros plus 35% interest on the capital gain of a potential future transfer. Any information other than that given in the Olympique Lyonnais press release is therefore erroneous."
Mariano moved to Lyon last summer for €8 million and has become one of Ligue 1's biggest sensations this season. With nine goals and two assists in 12 games, he is making headlines in his first proper chance as the starting striker. He has a contract with the French club until 2022 and the club seem very keen to assure everyone that Real Madrid have no option to buy him back.