Premier League on alert for the chance to buy Bale - reports
According to the Mirror, Manchester United, Tottenham Hotspur and Chelsea are all closely following the Welshman's situation.
Bale's latest injury has stirred up the rumourologists and tea-leaf readers with many analysing the situation and deciding that Real Madrid might want to sell a player who has suffered constantly from injuries and has only played 55% of available minutes due to his physical woes. In fact, due to his lack of appearances, the Welshman has cost Real Madrid over one million euros per game played.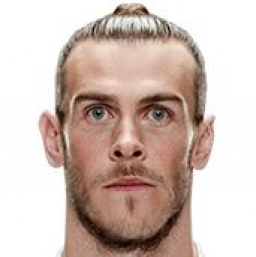 Man Utd, Chelsea and Spurs all keen on Bale

This Sunday the Mirror says that Real Madrid have put Manchester United, Tottenham Hotspur and Chelsea on alert as they plan to move Bale on, having finally become exasperated with his lack of fitness.
Real Madrid open to Bale sale
According to the Mirror, Real Madrid are now open for offers for the Welsh forward, and say that Manchester United are favourites to secure his services, though they are wary of Madrid wanting to bring keeper De Gea into any discussions, with the north of England outfit keen to hang on to their Spanish. Manchester United may not need to worry about that so much however, with Real Madrid said to be keen to move for Athletic Club youngster Kepa Arrizabalaga as their next star goalkeeper.
The Mirror notes that Chelsea are also likely to be interested having "shown their hand" over Bale in the past and also say that Spurs could be keen given that Pochettino is a "confirmed admirer" of Bale.
What's not clear is how much Real Madrid would be expecting to receive in exchange for Bale. He cost the Spanish giants just over 100 million euros back in 2013 and Florentino Pérez, Real Madrid's president, would clearly like to recoup as much of that as possible. But at the same time, the Welshman is on a salary of 22 million euros gross a season with another five years to run on his contract, meaning if Real Madrid can move him on they'll make a significant saving in wages.