Why Cristiano Ronaldo wants to leave Real Madrid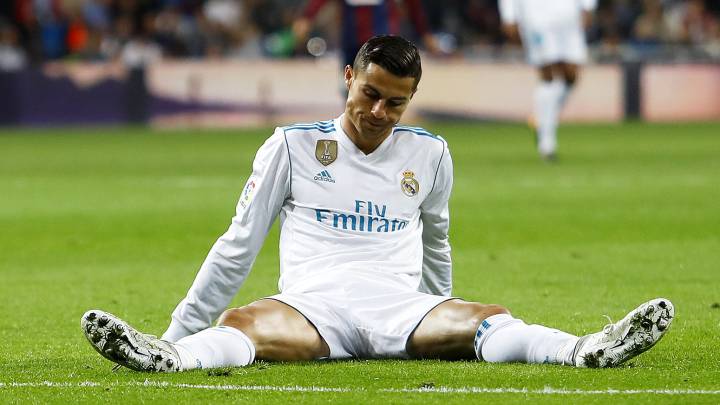 Cristiano Ronaldo wants to leave Real Madrid at the end of this season, and has already told the club, according to El Chiringuito football show on Spanish TV channel Mega. The Portuguese star wants to finish up at the Bernabéu on 30 Junio and has told Real Madrid president Florentino Pérez, asking him to sort the situation out. However, Pérez has said no, with both the president and other club executives relaxed about the situation, given the player is under contract until 2021, with a buy-out clause of 1,000 million euros.
But Ronaldo is keen to force a move, with his own set of reasons for wanting to ditch Madrid:
Real Madrid tried to sign Mbappé
Cristiano Ronaldo feels it was a "lack of respect" towards him for Real Madrid to try and sign Mbappé last summer, with the Spanish giants happy to pay 140 million for the player. In fact, when Ronaldo learnt that Madrid wanted to sign the French player he instantly demanded that the club let him leave. Madrid accepted, but only on the condition that they signed Mbappé. In the end he went to PSG on 'loan', and Ronaldo stayed in Madrid, but as compensation for what had happened, he forced the club to agree to improve his terms and conditions...
Neymar rumours
Having been annoyed and upset by Real Madrid's plan to sign Mbappé, Ronaldo is now unhappy at the rumours that the club might be pursuing Neymar (who is said to be unhappy at PSG). For Ronaldo, Real Madrid aiming to sign any big name forward is the same as saying they no longer think he's the best.
Money, money, money
Cristiano Ronaldo has already been offered the salary improvement the club said he would be in the summer. But unfortunately it's not made him happy. At the time he told President Pérez that either the wage increase is "is in line with what the best player in the world is worth, or it would be better not to offer anything". Because Ronaldo is all too aware that his 21 million euros a year pales in comparison to the 35 million Neymar is earning at PSG or the 40 million Messi is banking at Barcelona with his latest renewal. Hence Ronaldo's forceful statement after the defeat by Tottenham in the Champions League: "I don't want to renew, I'm happy as I am".
Problems with the tax authorities
The idea of leaving Spain was, however, originally planted in Ronaldo's mind by his problems with the tax authorities. His concern over the matter, with a prison sentence a possibility if things go badly, has led to him changing his strategy. As Joaquón Maroto published in this newspaper, Cristiano's defence is being organised by former judge José Antonio Choclán, but as revealed by Esteban Urreiztieta in El Mundo, the Porguese star's lawyer has been bolstered by Manuel de Vincente-Tutor, a renowned expert in these matters. He's already filed a separate legal opinion with the court stating the grounds on which he considers the tax authorities arguments that Ronaldo committed tax fraud to be erroneous.
The problem for Real Madrid is that Ronaldo is so unhappy at what he feels is an unfair attack by the Spanish authorities that it's pushing him to want to leave, in addition to the all the other reasons...



LaLiga Santander
*Update 15 de noviembre de 2017