Sweden boss sweeps up after triumphant players leave dressing room in a mess
Sweden coach, Janne Andersson took it on himself to sweep up discarded champagne corks, empty water bottles and other rubbish his players left during their celebrations.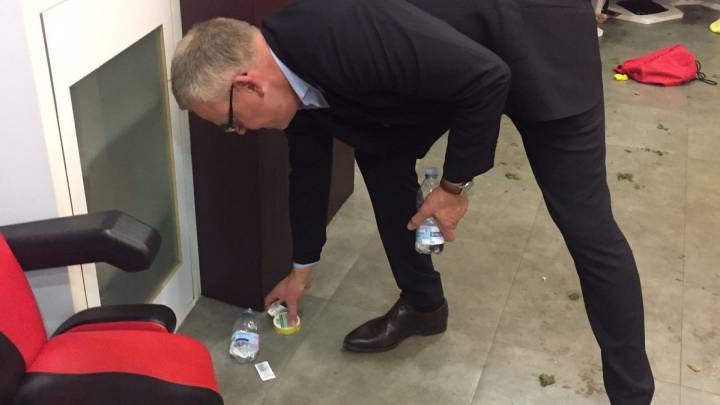 Former Liverpool manager Joe Fagan insisted that you should alway leave a visiting dressing room exactly as you found it - even when it meant that he himself had to get a broom from the cupboard to sweep up the mess his players had left on the floor. Sweden coach Janne Andersson is of the same mind. After Sweden held the all-powerful Italy to a 0-0 draw to secure their place at 2018 World Cup Russia, the ensuing celebrations left the visitors' dressing room at San Siro like a pigsty. A cameraman captured Andersson collecting the rubbish left on the dressing room floor - discarded water bottles, chewing gum wrappers, champagne bottle corks, plastic cups... and putting them in the bin, leaving the locker room as tidy as it was when they entered it a few hours earlier. It was the polite thing to do, and surely Joe Fagan would have approved!