Italy national team
Ventura axed as Italy coach
Gian Piero Ventura was sacked as Italy coach on Wednesday after the four-time champions failed to reach the World Cup finals.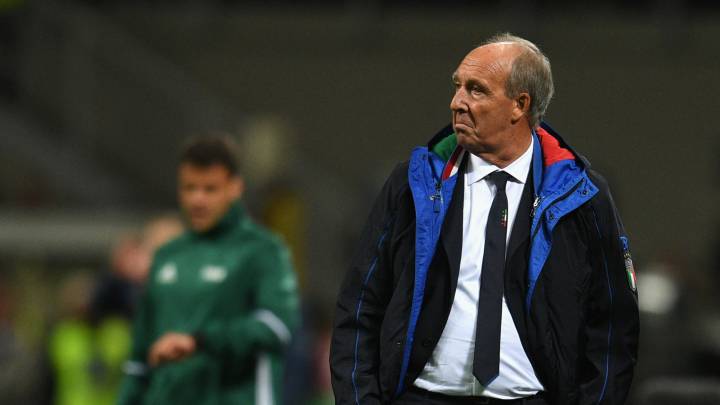 Gian Piero Ventura's time as Italy coach has come to an end. The veteran coach's fate was sealed after a crisis meeting of the Italian Football Federation (FIGC) in Rome. 'As of today Gian Piero Ventura is no longer the coach of the national team,' the FIGC said in a statement. The 69-year-old had refused to resign despite a 1-0 aggregate play-off defeat to Sweden on Monday saw Italy miss the World Cup for the first time in 60 years.
Ventura had defended his leadership as 'one of the best records in 40 years' despite failing to lead the 1934, 1938, 1982 and 2006 winners to their 19th World Cup. 'I lost only two games in two years,' he had told Italian television show Le Iene in a brief interview. Since the former Torino coach took over in July 2016, Italy have lost three matches -- against France in Bari (3-1), Spain in Madrid (3-0) and against Sweden in the World Cup first-leg play-off in Solna (1-0) -- winning nine and drawing four.
Former Chelsea and Real Madrid boss Carlo Ancelotti has been touted by the Italian press as the favourite to replace Ventura, as the 58-year-old Italian is free since being sacked by Bayern Munich at the end of September.