Mido: "I can see Mo Salah playing for Real Madrid soon"
The former international who had spells in Serie A and the Premier League believes the current Liverpool player will not remain Anfield long-term.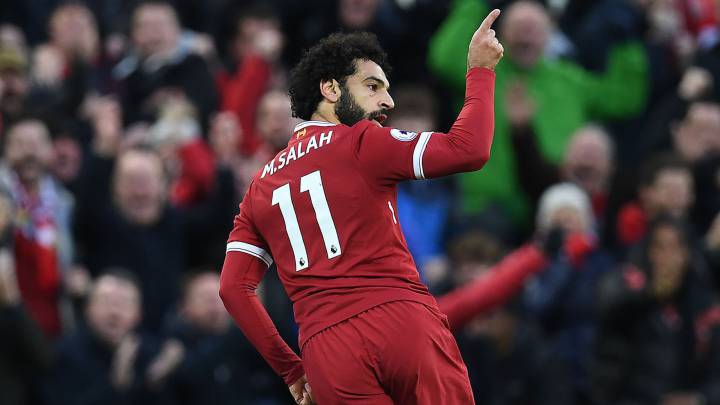 Mohamed Salah arrived at Liverpool this summer following a 42 million euro move from AS Roma and has been an instant success at the Premier League side. Despite playing on a right-sided position, the 25-year-old has bagged an impressive 14 goals in 18 games as well as supplying four assists. Since Luis Suárez' departure from Anfield, no other Liverpool player has managed to hit the target on more than 14 times in any season and Salah has managed this feat after just three months of the current campaign.
Salah on target
Jürgen Klopp's side have bagged 17 goals this season in the Premier League with more than 50% (9) coming from the Egyptian and this has been instrumental in "Reds" fans taking to the player despite certain doubts when the move from Serie A was announced.
A legend of Egyptian football Mido (Ahmed Hossam Hussein Abdelhamid) has taken to Twitter to give his particular prespective of Salah at Liverpool. In the first message he reminds his followers of claim that Salah was a better player than Sterling some three years ago.
Congratulations to @22mosalah on becoming the most Egyptian to Score goals in Europe and still got plenty to come!!remember when the Liverpool fans made fun of me when I said 3 years ago that Salah is 10 times better thn Sterling..well now they know I was right !!keep going son!!

— Mido (@midoahm) 19 de noviembre de 2017
The second tweet speculates about what the future holds for his compatriot with Mido believing that Salah "will not stay for too long at Liverpool" and that "soon he will, be gone to Real Madrid".
@22mosalah got the mentality to keep playing at the top level for many years and this is what we were all Egyptians r missing when we had the chance to play in Europe..I believe thatSalah will not stay for long at @LFC !!soon he will be gone to @realmadriden #HalaMadrid 💪🏼

— Mido (@midoahm) 19 de noviembre de 2017
The former Egyptian international closes his tweet with with an idiosyncratic ¡Hala Madrid!".



LaLiga Santander
*Update 20 de noviembre de 2017