BARCELONA
One year without an away goal in the Champions League for Messi
Messi has not scored in his last four as the red-hot streak he was on to start the season appears to be at an end.
Lionel Messi has been having little trouble in front of goal of this season. The Argentinian has scored 16 in 18 during the current campaign but travels to Turin on Tuesday with an anomoly on his stat sheet; he has not scored in almost a year away from home in the Champions League. Barca's talisman is just three away from a century of goals in the competition but the last time he hit the back of the net away from home was when he scored a brace against Celtic in Glasgow on November 23rd of last year.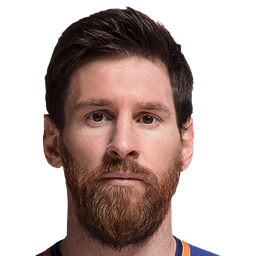 Since then, Messi has played four games away from the Camp Nou but has failed to score. There was the terrible night at the Parc de Princes (4-0) and at Juventus Stadium when they lost 3-0. Barcelona have travelled twice this year against Sporting club de Portugal and Olympiakos and Messi has not troubled the scoreboard on either occasion.
Messi has not scored in all competitions in four games either. His last came at the San Mames on October 28th but has failed to score against Leganés, Sevilla Olympiakos or against Russia for Argentina during the international break.