Barcelona do homework on Everton loanee Henry Onyekuru
FC Barcelona sent scouts to observe Nigerian star Henry Onyekuru, who on Saturday scored his seventh goal this season for Anderlecht.Valencia-Barcelona: Copa del Rey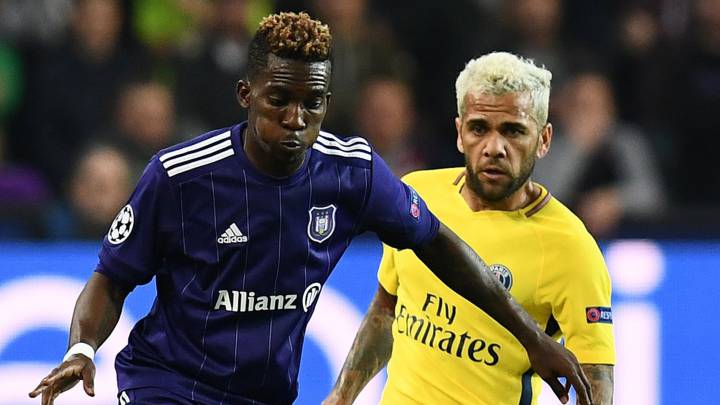 FC Barcelona sent scouts to observe Nigerian star Henry Onyekuru, who on Saturday scored his seventh goal this season for Anderlecht. The 20-year-old, who is on loan at Belgium from Everton, has scored seven goals in 14 games, attracting attention from several teams around Europe.
Clubs lining up for Onyekuru
According to CompleteSportsNigeria, apart from Barcelona, clubs including Manchester United, Tottenham, Ajax, Fiorentina, PSV, Southampton and Stoke City are also believed to have sent scouts to see the player in action. A report in 90minutesgoal.com claims that Tottenham are interested in the striker as a potential replacement for Harry Kane.
"Yes, Tottenham are watching proceedings and have made contact with Him (Henry Onyekuru) about a potential move, they see him as the next big thing and a good replacement for Harry Kane who they feel might join Madrid next summer," a Spurs source told 90MinutesGoal.com.
In June, Onyekuru made his international debut for Nigeria in a 3-0 friendly win over Togo. He was also featured in the Super Eagles' 2018 World Cup qualifier against Algeria earlier this month which ended in a 1-1 draw.