Premier League
Adebayor questions Wenger tactics and Rosicky injuries
The Togolese striker played alongside Tomas Rosicky at Arsenal and wasn't happy at the lack of size and strength of the teams that the Gunners had in the squad.
Tomas Rosicky is a very talented player who in his day could have been a star in Arsene Wenger's Arsenal side. However, his career was somewhat disappointing after arriving in England from Borussia Dortmund, hampered by injuries. He spent ten years at the London club until leaving for free in the summer of 2016, moving to Sparta Prague, where he now plays while still replacing several games with medical leave.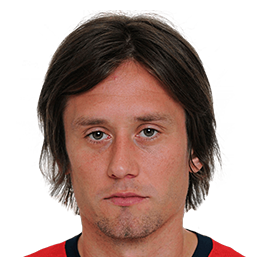 Adebayor spots Wenger weakness
Former Real Madrid player Emmanuel Adebayor, now at the Istanbul Basaksehir, spoke to So Foot about his relationship with the 37-year-old Czech midfielder. They had both been in the same dressing room at Arsenal and the striker knew where one weak area of the Premier League squad lay.
"I was the strongest of the team even though I only weighed 73 kilos. Chelsea had Essien and Ballack, we had Rosicky. If you said, 'How are you doing?' that would have him out injured for two and a half months."
Kids don't win at Old Trafford
The Togolese player also explained that Wenger's style of play, putting a lot of faith in youth was a handicap in the Premier League:
"In small games, talent can make a difference, but you can't win at Old Trafford with kids."