Neymar storms off after being asked about Real Madrid
The Brazilian had a great night against Celtic but wasn't happy with the press. He was also annoyed at being reminded of Brazil's 7-1 defeat to Germany in 2014.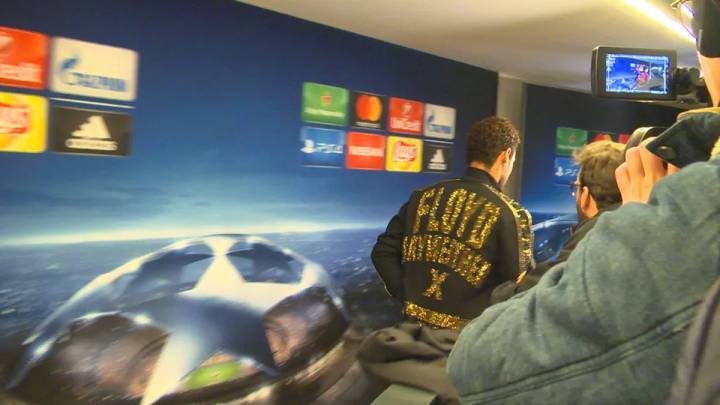 Neymar was in sparkling form as Paris Saint-Germain romped to a 7-1 win over Celtic on Wednesday night - a victory in which his contribution was a couple of goals and an assist. But his happiness vanished just minutes after the game when he passed through the Mixed Zone at Parc des Princes to attend the press.
Neymar not happy with Real Madrid question
Reporters waited for the Brazilian to chat to him about the game but Neymar got in a huff and stormed off when he was asked about Real Madrid. "For f**k's sake, have you got nothing else to talk about?" he scathed.
Neymar decided there and then, they he wouldn't be taking any more questions from the press and walked off. Earlier, the PSG forward got the hump when a journalist compared the Celtic result to the 7-1 defeat he suffered with Brazil at the 2014 World Cup finals. "There you go again, remembering that day. This is just going to go on and on, you'll never stop. I'm happy with tonight's game and getting a win and that's the most important thing, independently of the result. The team imposed a strong rhythm right after scoring the first goal. We kept our head even after Celtic pulled a goal back".
Selling newspapers
Neymar has made the headlines in the national and international press in recent weeks over his relationship with Edinson Cavani and Unai Emery and a possible interest from Real Madrid. The player has his own theory about such stories: "Good news doesn't sell. People enjoy reading about scandals because it gives them something to talk about. Now I'd like to see some good news..."