COPA DEL REY
Fuenlabrada fans swallow up Real Madrid return leg tickets
The club launched 'Blue Friday' and had special offers at the Fernando Torres stadium as fans flocked to get the chance to see their heroes play at the Bernbéu.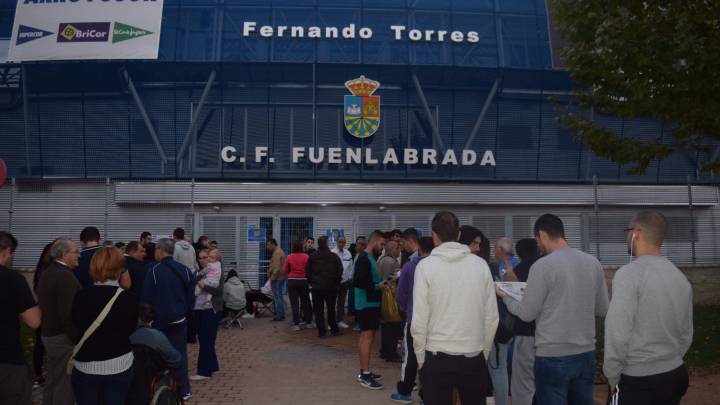 The 2-0 first leg defeat has not stymmied Fuenlabrada's hopes of a Santiago Bernabéu turnaround as the 2,300 tickets allocated to their fans were snapped up within hours of going on sale for the Copa del Rey clash againsr neighbours Real Madrid. Between 17:00 and 23:00, the tickets sold out and with the possibility of many more fans dotted around the stadium, that 2,300 number is a conservative guess as to how many Fuenla fans will attend the game.
In what will be a historic match between giants, Real Madrid, and modest Fuenlabrada, the club sold tickets for €5 with a commemorative scarf and a place on the bus ride to the Bernabeú - 35 kilometres away - and you can also buy one for €50, which includes a jersey.
With the motto 'Blue Friday', the club put the tickets on sale yesterday as fans flocked to the Fernando Torres stadium's ticket office. The sale was such a success that the club changed plans to close the ticket office and decided to keep selling as long as there were tickets left. They stayed open and the fans kept coming and the tickets eventually sold out.
The second leg takes place on Tuesday 28th at 21:30 CEST as Fuenla look to battle back after a spiritied first leg performance.



Segunda B
*Update 23 de noviembre de 2017



Copa del Rey
*Update 23 de noviembre de 2017