FOOTBALL
Luis María Bonini passes away after Lille suspend Bielsa for visiting him in Chile
The 67-year-old passed away in Chile where he was working after spending a lot of time on the bench with Marcelo Bielsa during his career.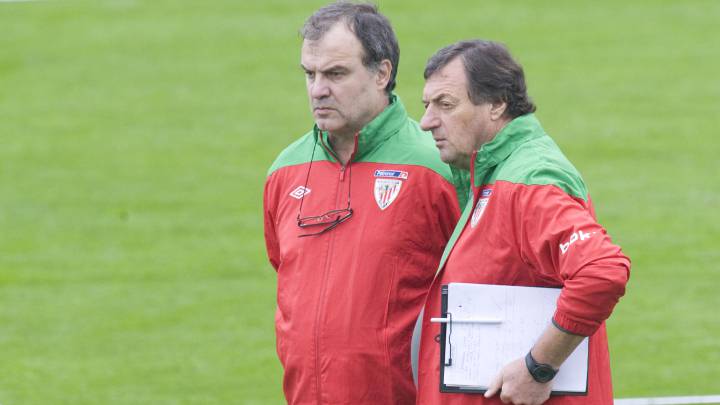 Former Athletic Bilbao coach and close friend of Marcelo Bielsa, Luis María Bonini, has passed away after a battle with cancer at the age of 67.
The 67-year-old passed away having worked with Bielsa in a number of clubs where he is remembered fondly including stints at Club Atlas de Guadalajara, Club América, Vélez Sarsfield, R. C. D. Español, Argentina national team, Chile national team and Athletic Club Bilbao most recently before he left to work with Club Universidad de Chile.
The Argentine coach, Bielsa, was suspended by Lille on Wednesday after a dreadful start to the French season, the struggling Ligue 1 club announced with reports suggesting he was suspended after flying to Chile to be with his friend as he neared the end of his battle with cancer.
Lille are second from bottom after just three wins in 13 matches under Bielsa, with the 62-year-old "suspended momentarily as coach" pending further announcement, according to a statement on the Lille website.
Athletic Bilbao tweeted the news and says they have requested to UEFA that they wear a black armband to remember Bonini.