Benzema "proud" to beat Real Madrid legend Gento's mark
The French forward spoke to Real Madrid's in-house television channel after moving up to seventh in the list of all-time highest scorers for the club.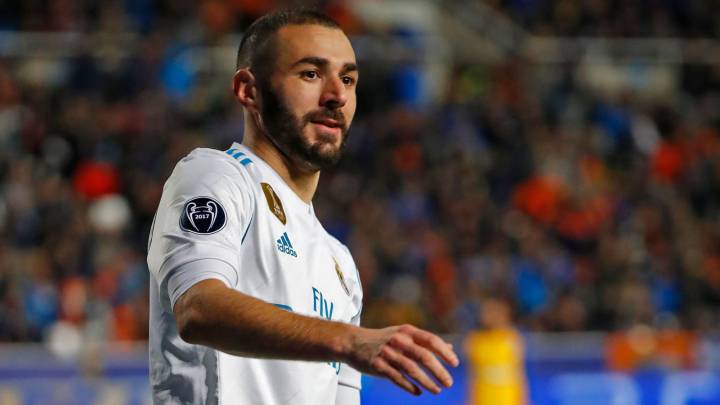 Karim Benzema gave an interview with Real Madrid TV during which he spoke of his pride at having surpassed the scoring record of club legend Paco Gento. Benzema is now seventh in the list of all-time leading scorers for Real Madrid on 185 goals in all competitions, Gento having hit 182 during his 18-year Bernabéu career.
Next on the list for Benzema to chase down is Hugo Sánchez, who scored 208 in 282 appearances for Real Madrid.
Benzema: "There is more to being a striker than scoring goals"
Beating Gento's record: "For me it is a great honour to reach this number of goals at this club, which is the best club in the world. I am here to work with my team and to help my teammates but today is a special day because I have managed to overtake a legend like Gento and that gives me more strength to score more goals."
Madrid career: "From the first day I arrived in Madrid I have made many sacrifices. I have worked hard and I'm very happy to have scored so many goals."
Role: "You only get to this stage through hard work, by having confidence and giving everything. On the pitch sometimes I could score more but the important thing is to do things to help my team win. Of course, I'm a striker and I have to score goals, but for me there is more to being a striker than just scoring."