Cristiano Ronaldo has another statue: this time it looks like him!
In March 2017 a bronze statue of Real Madrid's number 7 was unveiled in Madeira and many jokes followed. A new one, though, is receiving much more acclaim in the club museum.
Earlier this year, in March, the Portuguese sculptor Emmanuel Santos presented Cristiano Ronaldo with a bronze bust in honour of the player as the Madeira airport was renamed. The image of that sculpture went around the world in minutes and, due to the questonable likeness of the Real Madrid star, gave rise to all kinds of ridicule, jokes and memes.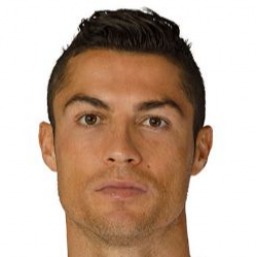 New bust, real Cristiano
But now, the official Real Madrid museum, the third most visited sight in the Spanish capital - El Prado and the Thyssen musuems being the top two - will have its own bust of the Portuguese forward. This time a Sevillian sculptor, José Antonio Navarro Arteaga, created his artwork and there is certainly a tremendous resemblance to the Los Blancos number seven.
Navarro Arteaga is famous for his religious images, but he has also had sport-related commissions in the past including a monument to the Betis fans.
Finding Ronaldo's "inner strength"
Cristiano's bust measures almost 90 centimetres in height and weighs 60 kilos. It was made from a clay mold where wax was then added. It was then covered in bronze to give it a final look. The sculptor took almost two weeks to create the statue and it has been valued around 50,000 euros.
Neither Cristiano nor the president, Florentino Pérez, attended the presentation, although Emilio Butragueño was there. Navarro Arteaga explained that he had used several photographs of Cristiano to achieve the desired facial expression with his intention to capture his "inner strength".