Vitolo limps off in Las Palmas v Deportivo Copa del Rey tie
The 28-year-old winger is due to join up with Atlético Madrid in January, but limped off shortly before time in Las Palmas' 2-3 defeat to Depor.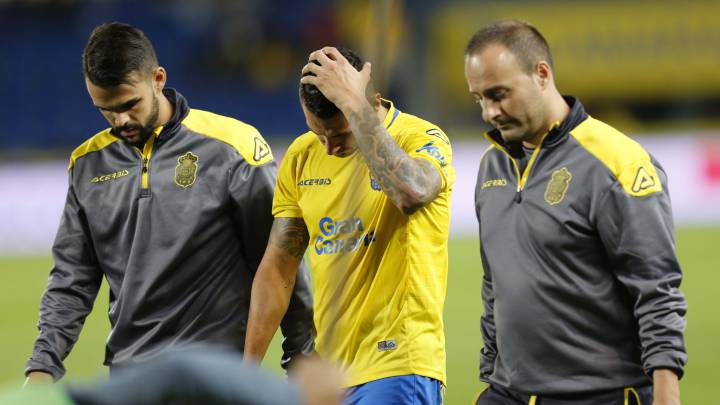 Vitolo has provided the most powerful image from the Copa del Rey tie between Las Palmas and Deportivo on Gran Canaria.
Vitolo could have played last Las Palmas match
The 28-year-old, who will join Atlético Madrid in January upon completion of the club's transfer ban, limped off shortly before half-time after a strong challenge with an opponent.
As Vitolo will leave at the end of the year, he could have played his last game for Las Palmas, his boyhood club.
Atlético will hope he is fit for January
Vitolo was in tears as he left the pitch, with the injury ostensibly serious. Atlético Madrid supporters will hope it does not impede his impact in the new year, while Spain coach Julen Lopetegui will also have an eye on the prognosis.



Copa del Rey
*Update 29 de noviembre de 2017