WORLD CUP
Neymar: "There is no team we are trying to avoid in the World Cup draw"
Neymar speaks about Brazil being back to the team that people admire and respect and says he is keen to avenge the way his World Cup in 2014 ended.
Neymar spoke to FIFA.com ahead of the draw for the Russian World Cup and said Brazil fear no team and admitted his eagerness to lift the trophy with his country.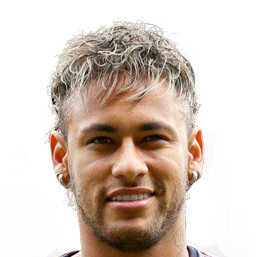 Doesn't matter who Brazil play: "There is nobody that Brazil want to avoid. We are ready to play any team, we train for that, we aren't afraid of any opponent. This is the World Cup and all of the best are here. You can't pick a rival thinking they will be weaker than others. Simply, you have to be prepared."
How do you see the draw: "I am anxious to know who we will play against but I don't think I'll have much influence anyway. It is one of those cases where you put the popcorn in the microwave, fall your family and friends to come over and sit in front of the television."
Luck: "Luck plays a small role at the World Cup. Fortune itself does not lead a team to being champions. The champions work hard long before and they are perpared to face anyone in the group and the elimination."
Brazil back to their best: "Brazil has regained some respect lost after the World Cup in 2014. People see us differently. The Brazilian team that everyone respects and admires is back again, the one that enjoys good football. The feeling amongst the fans has changed, everyone has confidence again and that has no price."
His role for Brazil: "It's strange because I didn't finish the World Cup the way I wanted to. Obviously, I wanted to win the title but we didn't win or lose it. I didn't finish the World Cup because of a very serious injury and I paid for that. I cried a lot and asked why many times because these things make us stronger. I will dedicate myself now to being a champion."