SPORT
McGregor responds to threats to his safety
The Dublin fighter was in court on a spweeding charge and was asked about the alleged threats to his safety after an altercation with a Dublin gang at the weekend.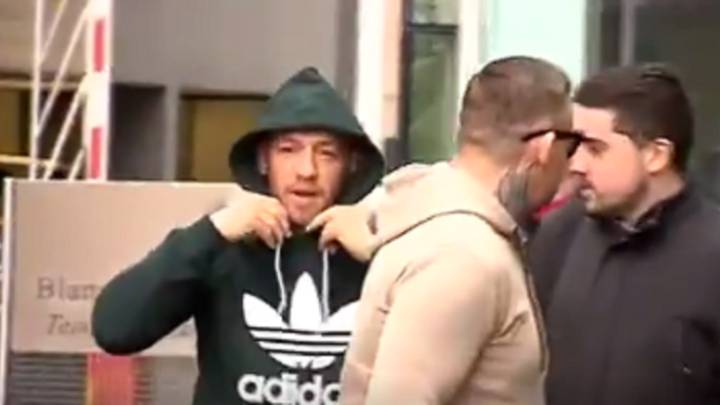 Conor McGregor was in court in Dublin on Thursday for a speeding violation where he was fined €400 for driving 150km per hour in a 100km per hour zone. The 29-year-old had twice failed to show up for the court case but appeared before the judge in Blancherdstown District Court and said "I apologise and I want to show my respect by showing up today. I apologise," according to Irish news outlet TheJournal.ie.
The UFC fighter approached his car and was asked about the potential threats on his life after he was allegedly involved in an altercation with members of a Dublin criminal gang recently. The Dublin-born fighter responded "come and get me" as he sped off in his car.
Irish crime reporter, Paul Williams, recently said on Newtalk radio station that McGregor could be in some serious trouble after the altercation and could be "in a very, very dangerous place" with the alleged associates of the criminal gang.
Williams continued saying, "I would say, in the next 48 hours, if he is still in the country - and I understand that he may have left the country for a few days - but if he is still in the country, I understand from my sources that the Gardaí will be approaching him to give him a GIM form, which is a Garda Information Message, which is basically to tell him that there may be threats to his safety."