Joshua Kimmich learning Spanish with the Real Madrid club hymn
The 22-year-old wanted to pick up a new language and what catches the attention is his method of learning as he gets to understand the Real Madrid club anthem.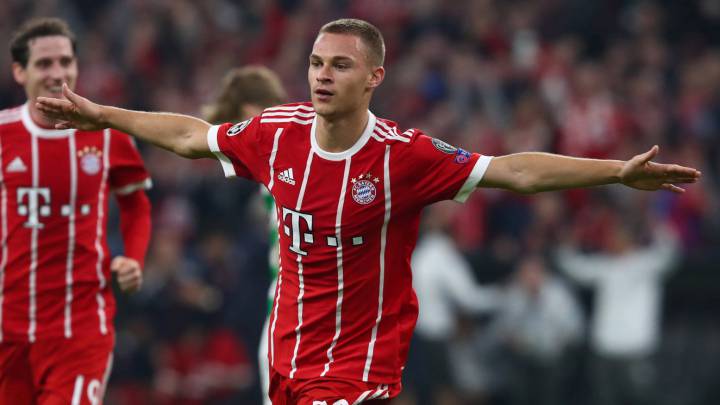 Joshua Kimmich, Bayern Munich player, is learning Spanish. It was the player himself who revealed the news to Sport Bild, but says he is not learning the language with the intention of leaving the German club. The thing that catches the attention, however, is his method of learning.
He decided that the best way to learn was by learning the Real Madrid club hymn. Not the second version after they won La Décima but the original, 'La Mocitas Madrileñas' as shown in the photograph. He says his mother gave him the idea to learn a new language on the long trips to and from training, already speaks English and opted out of French after school.
Given the number of Spanish speakers in the Bayern squad including Rafinha, Thiago, Arturo Vidal, James Rodriguez, Javi Martinez and Juan Bernat, he decided that Spanish was the next best option.
Bundesliga
*Update 1 de diciembre de 2017