Angel Correa: "Doctors lied to me about my heart condition"
Atlético Madrid's Argentine forward revealed that following heart surgery, there was a risk that his football days could be over.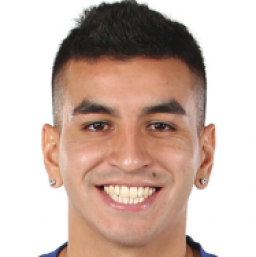 Undergoing heart surgery: "I was in Argentina with my agent for a medical check-up and I'd already signed the contract to join Atlético, but the doctors noticed something strange and told me that I would need an operation. My first thought was that I didn't want to undergo surgery because it would mean missing the Copa Libertadores semi-final with San Lorenzo. It had been such hard work getting that far that I was excited about playing the semis. But when I thought it through, we decided that it would be best for me to have the operation because I was young and would be able to recover well and that's what happened. But it hurt me that I missed the semi-final and the final with San Lorenzo".