Florentino Pérez: "We have a team to keep dreaming"
Florentino Pérez said Real Madrid are living through an excellent period and that with a manager like Zinedine Zidane, they have every reason to keep dreaming of titles.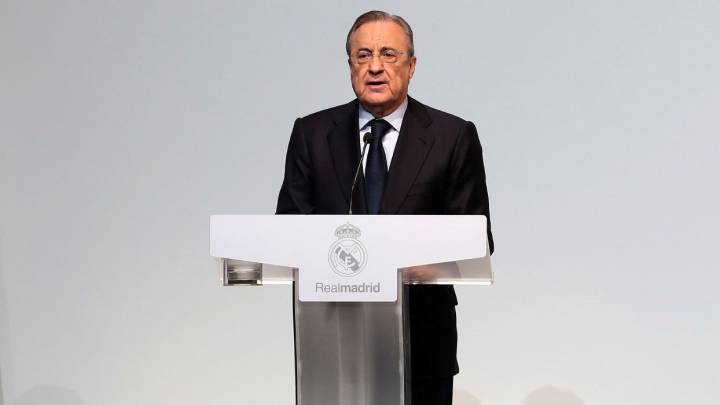 The president of Real Madrid, Florentino Pérez, says los Blancos are currently living "one of the best periods" in their history and that under the watch of Zinedine Zidane they have "a team to keep dreaming".
"We have a team to keep dreaming with a wonderful trainer in Zinedine Zidane who has achieved everything with Real Madrid, the team of his life. He is one of our great symbols, one of the biggest icons who brings together the values and talent necessary to be the leader of one of the best squads we have ever had, captained by Sergio Ramos and Marcelo. They, too, are examples of our values," he said during a ceremony to honour members of the club who have completed 25, 50 and 60 years as socios.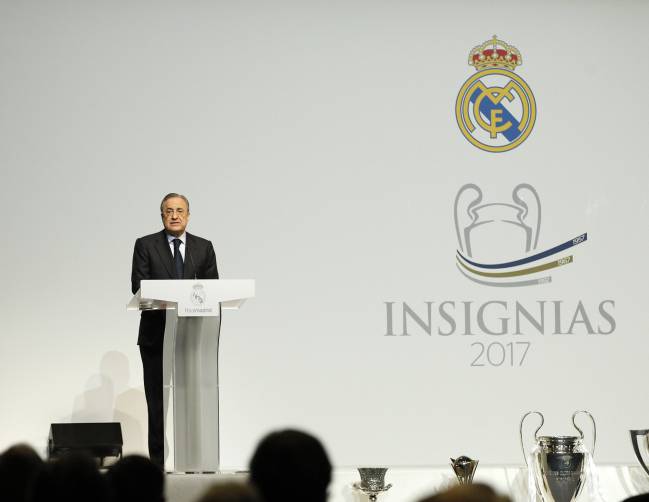 "Ambition to keep winning" is what sets Real Madrid apart
Despite the difficult spell Real Madrid are currently living after drawing with Athletic Bilbao on Saturday night with eight points between them and league leaders Barcelona, he said, "Together we have made history. The 12th European cup and the only club capable of winning consecutive European cups. We also won league title number 33. We hadn't won a European cup and league double since 1958," he said, "but the thing that identifies us is our ambition to keep winning," he added.
Pérez also pointed out how successful Real Madrid business model is, "In an increasingly more complex and competitive football world, our model continues as a success. And that is thanks to the strength of all Madrid fans, who like the team, never give up," he said.



LaLiga Santander
*Update 3 de diciembre de 2017