REAL MADRID
Kepa says he is calm over Real Madrid speculation
"I am trying to stay calm, every year it happens to different players," he said after Athletic Bilbao drew with Real Madrid as he continues to be linked with the side.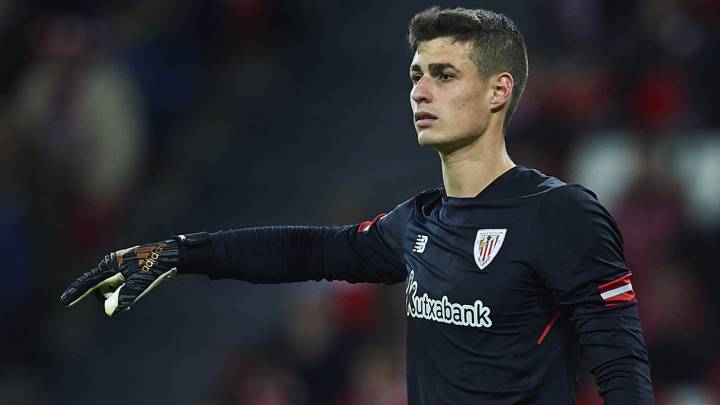 Kepa Arrizabalaga spoke to Movistar Partidazo after his side's draw with Real Madrid on Saturday night in which he was called upon several times to make sure Athletic Bilbao remained in the game. The keeper continues to be linked with Real Madrid and he spoke about how he deals with the speculation and whether there are deadlines on him signing a new deal with Athletic Bilbao.
Analysis of the game: "It was the game of my life in San Mamés with plenty of intensity, difficulty, very close, as it always is here, raining and on a very fast pitch. We did well, we knew how to defend, suffered when we had to suffer and in the end we finished in their penalty area."
Future: "I try to play with poise and naturally. These are football things: every year it happens with different players. I try to focus on myself, train, try to help the team like today and keep moving forward."
Dates to sign or not? "I am calm, just keeping on playing, keeping on enjoying on the field, that is the most important with my teammates, everyone together, rowing in the same direction. This Thursday, we have a very difficult game, the same as today's was. We are in a moment that we have to throw everything into this and move forward."