Neuer voted best keeper in the world by France Football
The Germany and Bayern Munich stopper beat Gianluigi Buffon of Juventus and Chelsea's Thibaut Courtois to the accolade.
Bayern Munich and Germany goalkeeper Manuel Neuer has been voted the best in the world by France Football, ahead of Juventus and Italy's Gianluigi Buffon and Chelsea and Belgium international Thibaut Courtois.
The decision was made by a panel of five former international keepers: Santiago Cañizares, Lionel Letizi, Sepp Maier, Mark Schwarzer and Francesco Toldo, who unanimously declared Neuer the greatest active number one.
Tottenham's Hugo Lloris and Atlético Madrid's Jan Oblak came in fourth, tied on votes.
Behind them was Keylor Navas of Real Madrid, Manchester United's David de Gea, Marc-André Ter Stegen of Barcelona Inter Milan stopper Samir Handanovic.
Neuer "the most complete" keeper of his generation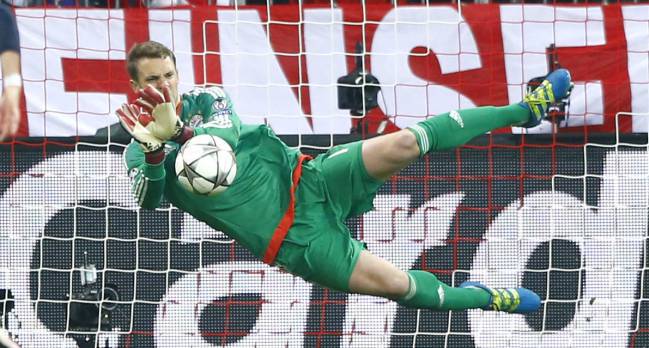 The judges all coincided in the opinion that Neuer is the finest glove merchant in the game. Cañizares described him as the "most complete" of his generation while Letizi said he was the "ideal goalkeeper." Maier termed the Germany number one as "the prototype of a modern goalkeeper" while Schwarzer said he was a "in a different category" and Toldo praised him as the finest representative "of the northern European school."
Bundesliga
*Update 5 de diciembre de 2017