BARCELONA
Digne blames losing LaLiga on Real Betis goal that wasn't given
Digne told Europa Press that 'small differences' were the reason Barcelona lost LaLiga to Real Madrid such as the disallowed Real Betis goal.
Barcelona defender, Lucas Digne, believes his side were the better team last season in the league, registering better numbers in attack and defense than Real Madrid. The left-back puts it down to 'small differences' such as the goal against Real Betis that was not given with Barca eventually drawing 1-1.
"It's no surprise. Last season the numbers show that we had a better attack and defense than our rivals, Real Madrid, and they won the title due to these small differences," he told Europa Press.
"Maybe, it was decided by a single game during the season, the ball that crossed the line, but the goal wasn't given," he continued in reference to the effort by Suárez that didn't count but clearly crossed the goalline.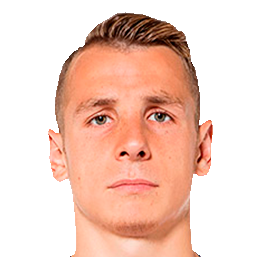 A good start is half the word for Digne and Barcelona
This season, however, Digne believes Barcelona have themselves in pole position despite Lionel Messi having a clear goal ruled out against Valencia at the Mestalla with the result ending the same as the Real Betis game with two crucial points dropped.
"We are leading the league with the best statistics in defense and attack, and we have won the Champions League group before the last game. We are undefeated in both tournaments and it is definitely a good start to the season."
Digne went on to say that winning is in Barcelona's DNA and that the Copa del Rey counts too, which they will be looking to add to the trophy cabinet. Despite the draw against Celta Vigo at the weekend, their second on the trot, the Frenchman says, "most of the other teams at the top of the league dropped points too and that's football."