ATLETICO MADRID
Atletico Madrid knocked out of Champions League group stages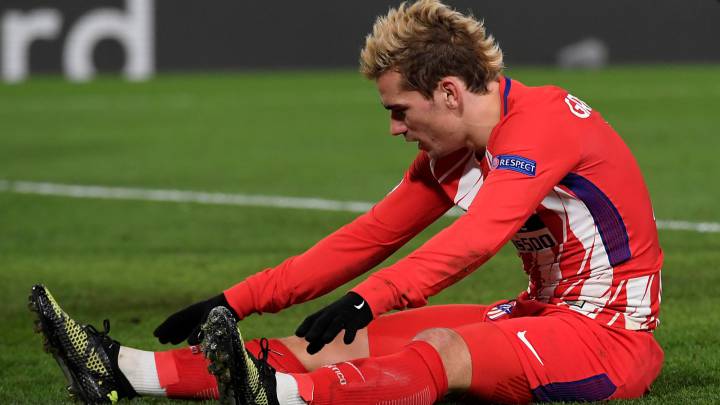 Atlético Madrid have been knocked out of the Champions League in the group stages for the first time since the 2009-10 season. They drop into the Europa League after drawing with Chelsea 1-1 despite taking a second half lead, with Roma winning 1-0 against Qarabag to seal top spot in the group and making events at Stamford Bridge irrelevant.
It was always going to be tough going for Atlético, who dug themselves into a whole with two draws with Qarabag in Azerbaijan and at the Wanda Matreopolitano almost sealing their faith in the competition. They needed Qarabag, who had only ever won points off Atlético in the competition, to take points off Roma in Italy but they also needed to hold up their end of the bargain too with a victory at Stamford Bridge.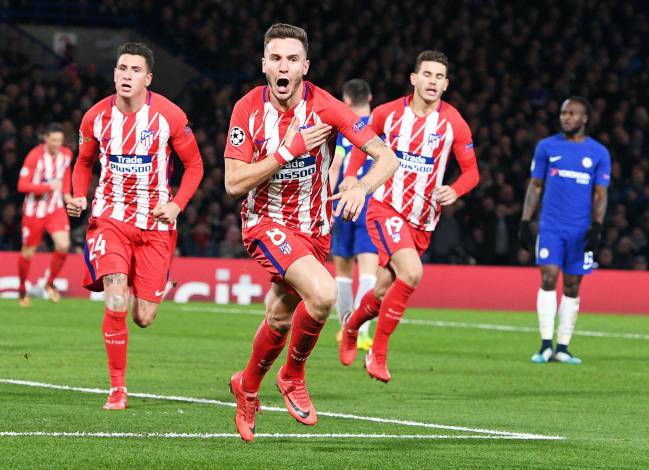 Saul Niguez game them hope with a header in the 56th minute but just three minutes earlier, in Italy, Roma had already taken it out of their hands with a goal from Diego Perotti. Chelsea wanted to win themselves to finish top of the group and managed to draw the sides level through a Stefan Savic own goal on 76 minutes.
That is how the two games would end with Roma finishing top, Chelsea second, Atlético Madrid third and Qarabag on two points holding up the rest.
Atlético Madrid have Diego Costa and Vitolo arriving in January and would have liked to have Champions League football to offer them but they will have to suffice for the Europa League as their hopes of making their third Champions League final in five years ends.