Atlético due to lose €30m after Champions League exit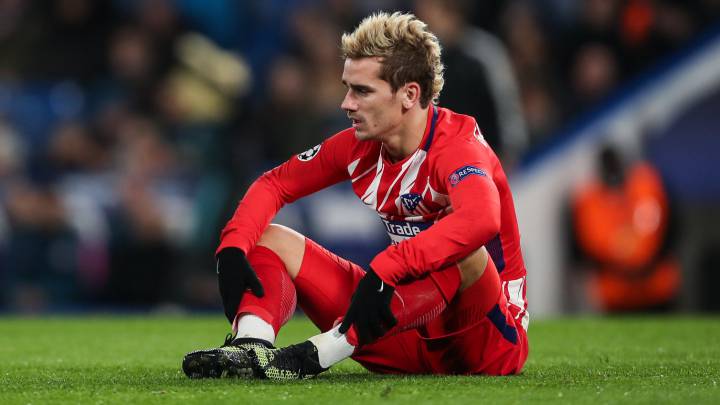 Atlético Madrid went out of the Champions League fighting on Tuesday, but their respectable 1-1 draw against Chelsea at Stamford Bridge was not enough as Qarabag slumped to a 1-0 defeat against Roma, effectively extinguishing any hope of Atlético's qualification. This was the first time Los Rojiblancos failed to move into the knockout stage of the competition in eight years, which in turn has financial repurcussions.
This year's earnings
Last year, Atlético's participation in the competition earned them 60 million euros. This year, each side's participation in the competition earns them 12.7 million euros in addition to performance bonuses: 500,000 per draw (Atlético drew against Qarabag twice, Roma in Italy and Chelsea on Tuesday), plus another million and a half for a win, in this campaign against the Italian side at the Wanda Metropolitano. A total of 16.2 million euros.
Losses and Europa League
This number can also be added to the financial distribution between clubs and ticket sales, but regardless of these extras, Atlético Madrid stand to lose some 30 million euros. According to the club, they have enough resources to offset the loss, but may have to sell at least two players in the transfer window. Los Rojiblancos will now compete in the Europa League, from which they earned ten million euros the year they beat Athletic Club in the final. Moreover, Simeone's side will be one of the favourites to win the competition and could potentially sweeten the bitter taste in their mouth.
Champions League
*Update 5 de diciembre de 2017